-Newsletter est. 4/15/97-
-Website est. 12/15/97-



page updated: 1/21/10
My Two Cents
(Archived Posts 1/14/10 - 12/15/09)
Back to Previous Archives
Back to Current Posts
1/14/10

Well folks... you waited patiently for it, and now it's here. Behold, The Bits' CES 2010 Photo Gallery! It's packed with like 125-ish pictures of flat panels, gadgets, Blu-ray 3D players and more. All kinds of high-tech goodness and gizmos that none of us will be able to afford until at least CES 2015. Plus, as it got later and later last night while I was working on the damn thing, my commentary grew ever more punchy. So it should make for an interesting look/read. Anyway, I hope you all enjoy it... or at least get some small amount of amusement from it.

So what's my reward for sorting through 200+ pix, prepping them for the web and writing up a little commentary to go with 'em? Jury duty! Yes, I'm going to go and sit in a stuffy municipal waiting room all day today, hoping not to get called in to be an alternate on a lawsuit involving some moron who slipped and broke his coccyx running drunk around his ex-best friend's backyard pool. Or some such lameness.

Anyway, the gallery should keep you busy until I get back to business tomorrow. Plus, there's always that awesome 70-minute Phantom Menace review. Now, seriously... how the heck can you possibly resist that?

Until tomorrow, stay tuned!

(LATE UPDATE - 1/13/10 - 2 PM PST)

Okay, just a few quick thoughts while we continue formatting the dozens of photos I took at CES...

Is anyone else as thrilled as I am that Chuck is back? Man, I've missed that show. The season premiere (2 hours on Sunday night, 1 more in Monday, all viewable here) was, to quote Captain Awesome... AWESOME! Man, what a great kickoff to the new year. And it seems the ratings were great too. It's hard to imagine this show almost got cancelled by NBC last year. Bringing it back was about the only good decision NBC's made in the last year. I'm not even going to talk about their late night mess, 'cause Jesus. NBC's in serious trouble man. I'm talking about "in danger of becoming a second-rate cable network" kind of trouble. Anyway...

While I'm just stream-of-consciousness-ing here, let me present you all something that should give you a big laugh. This was sent to a good friend of mine over the holiday break by a very well known (and highly amused) director who shall remain nameless. He in turn (along with about a dozen other people, including our very own Todd Doogan), sent it to me. And it's absolutely brilliant and funny. So brilliant and funny, in fact, that I want a DVD copy of this to include with in my future, so-late-I-almost-don't-care-anymore Star Wars Saga Blu-ray Box Set. It's a 7-part, 70 minute critique/analysis of Star Wars: Episode I - The Phantom Menace. Now, let's face it: A LOT of us thought this film was okay, even good, for a few minutes in the numb glow of having just seen it back in 1999. I was as guilty as anyone. But then reality set in. Well... I guess the blow to Star Wars fans was so severe that it's taken a decade for someone to really have the proper perspective on this film, and reveal its tragic truths. Let me tell you, this guy says it all better than ANYONE EVER so far. All I could think of when I was watching this, in between fits of laughter, is that our old friend Paul Prischman would have LOVED it. In fact, he probably would have been the first guy to e-mail it to me. So anyway, I hope you enjoy it all as much as I did. (And if you know where I can get a DVD copy, PLEASE drop me a line!)

Stay tuned...

(EARLY UPDATE - 1/13/10 - 11:45 AM PST)

This is just a quick early update to let you know that our own Russell Hammond has once again updated the Release Dates & Artwork section with all the latest DVD and Blu-ray cover scans, and Amazon.com pre-order links. As always, a portion of anything you order from Amazon after clicking through to them via our links goes to help support our work here at The Bits and we really appreciate it.

Back later, so stay tuned...

1/12/10

Okay, we've got a couple interesting things for you this afternoon...

First up, Lionsgate has officially announced the DVD and Blu-ray Disc release of a film that's been earning a lot of awards consideration in recent weeks: Precious: Based on the novel "Push" by Sapphire. Both versions (SRP $29.95 and $39.99) are due on 3/9.

Meanwhile, First Run has announced the DVD release of Dani Levy's Führer and Dieter Schumann's Red Cartoons: Animation Before Unification and Whisper & Shout on 1/19.

And Warner Bros. has set Spike Jonze's Where the Wild Things Are for release on DVD and Blu-ray/DVD/Digital Copy Combo Pack on 3/2 (SRP $28.98 and $35.99).

Speaking of Warner, I'm not sure if we've mentioned this or not yet, but when the original Clash of the Titans arrives on Blu-ray on 3/2, Warner's The NeverEnding Story will street on the format the same day.

Also, Universal has set The Fourth Kind for DVD and Blu-ray release on 3/36, followed by Hercules: The Legendary Journeys - Season 1 and Xena: Warrior Princess - Season 1 on DVD on 4/20, and Matinee and The Music on DVD on 5/4. Better still, Universal has just officially announced the Blu-ray release of Battlestar Galactica: Season Two on 4/6.

Finally, Paramount and DreamWorks have announced the Blu-ray Disc release of Michael Mann's Collateral on 3/30. Extras will include everything that was on the DVD version, and the trailers will be in full HD.

In other news today, Dark Sky Films and MPI Media Group are getting ready to release Ti West's The House of the Devil on DVD and Blu-ray Disc on 2/2. But in one of the most inventive promotional twists I've seen in all the years I've been running The Bits, their PR firm (Sapkar PR) chose to call attention to the release by sending out a cheesy, shrink-wrapped VHS copy of the film, with packaging and cover art designed to look like it fell out of a time-warp from the 1980s! Give 'em credit: It worked. In the 13 years I've been doing this, I don't think I've EVER opened up a promotional mailing and had a VHS tape slip out. I'm actually interested to watch the Blu-ray when it arrives now, so my hats off. That was some nice work there. Our friends over at Dread Central posted a pic of the box, so do check it out. [Editor's Note: Thanks to several Bits readers who actually pointed out that you can order - for a limited time only - special DVD/VHS bundles of this title on Amazon. Only 1,000 are available, so act fast if you're interested. Unfortunately, there's no Blu-ray/VHS bundle.]

One other Blu-ray related note today: You may recall that, a few weeks ago, Universal was met with a degree of scorn from the online enthusiast community when they announced that they were reviving the dreaded "flipper" disc concept and applying it to Blu-ray. My own comments at the time were not positive: The track record with these flipper is that they have a very high failure rate. In fact, in my own experience, when Universal was releasing HD-DVD/DVD Combo discs, about 25% of them just wouldn't work for me, and I had bad luck with their previous DVD-18 discs too. In any case, appreciating my concern, Universal was kind enough to send over a couple of their new Blu-ray/DVD Combo discs for me to test on our players here in the office. And I can report that they DO seem to work on the three BD players here (Panasonic and Oppo brands) as well as in my PC's Blu-ray drive. I haven't watched them all the way through, but both the BD and DVD sides were recognized by the players and booted up quickly, and I chaptered through the films and sampled playback in several spots. Also, these weren't pre-tested check discs, but rather shrink-wrapped final product copies. So that would seem to bode well for more widespread compatibility, though I'll remain a bit skeptical until they're out and I see what our readers' experiences are with them.

I guess I understand why Universal is trying them out - it cuts down on the number of product SKUs they have to deal with, they probably make a little bit of money on the DVD licensing fees for each copy sold (so why not keep DVD going as long as possible by gluing them to BD discs?) and in theory it adds value to the consumer. But here's the thing: The lack of a screen printed label on the actual discs makes them harder to handle and makes it harder to see what's on the disc. (Trying to read the small print on the inner disc ring in a darkened home theatre is a real pain, trust me.) Having movie data on both sides would also seem to make the disc more likely to be damaged by handling. And from a consumer standpoint, there are really only two reasons to keep a DVD version when you buy a Blu-ray: First, there may be content (think special features) on the DVD that didn't make it to the Blu-ray upgrade, and you don't want to lose it. Or second, you want to keep the Blu-ray safe in your home theatre while you pass the DVD off to the kids to play in their rooms, or take in the car, or off to the cabin for the weekend (etc). That latter motivation is totally defeated by the idea of a flipper combo disc - the BD side goes wherever the DVD does.

Still, while I'm not a fan of the "flipper" format, I can at least report that Universal's new Blu-ray/DVD versions appear to work fine in our players, and I appreciate that they took the time to let me test them out and report on the results to all of you prior to street date. Your own mileage with the discs may vary, and I'd love to hear from you guys when you get your hands on them. The first available are the Bourne Trilogy singles, due in stores on 1/19.

Finally this morning, something completely non-DVD related: Our old friend Guido Henkel (editor of DVD Review) has branched off into a new endeavor, and we think it's pretty cool. He's writing digital novels - "E-Serials" as he calls them - in the mold of the old pulp fiction/dime novels, or the weekly mini-magazine format novels in parts of Europe. His first series follows the adventures of Jason Dark: Ghost Hunter, which honors the classic Universal Horror and Hammer films. You can download them on Amazon now for the Kindle and other e-book readers (here and here - just $2.99 each), and you can learn more about them at Jason Dark Series.com. Congrats Guido and good luck with this!

Okay, here's a look at the Blu-ray cover art for Universal's The Fourth Kind and Battlestar Galactica: Season Two, along with Warner's The Informant! (due 2/23)...




Back with the CES gallery when it's ready. Stay tuned...

(LATE UPDATE - 1/11/10 - 5 PM PST)

CES - Day Two Report, Parting Thoughts and Wrap-Up

All right... I'm obviously back from the show, and have had a couple days to think about what I saw, so it's time to wrap up the key news items and offer some general thoughts. First though, some fresh market statistics...

At the Digital Entertainment Group (DEG)'s annual State of the Industry reception on Thursday evening, lots of interesting market research numbers were revealed by the DEG:

U.S. consumer spending on Blu-ray software (sales and rentals) hit $1.5 billion in 2009, crossing the $1 billion mark for the first time in the format's history.

$500 million was spent on Blu-ray software sales in the 4th quarter alone, a total that represents 13.4% of all home video sell-through.

New Blu-ray release sales grew 35% in the 4th quarter, while catalog sales doubled during the same time (both from a year ago).

Home entertainment spending actually grew 2.8% over the previous year, in spite of the recession.

Blu-ray Disc players (including set-top players and the PS3) are now in 17.3 million homes in the U.S., with 4.5 million sold over the holidays (during the 4th quarter) and nearly 8 million sold in all in 2009 (this compared to 22.8 million DVD players sold in 2009, revealing that Blu-ray is making strong gains as the prices drop). What's more, set-top Blu-ray player sales are now approaching parity with the PS3.

Also, Sony claims that 3.8 million Blu-ray capable PlayStation 3 systems were sold worldwide over the holidays, a 76% increase over sales from last year during the same period. This no doubt was helped by the company's recent price reduction. I suspect sales are going to get another boost in June, when Sony is tentatively set to debut it's Blu-ray 3D (and 3D gaming) firmware update for the PS3.

Speaking of Sony, in addition to the PS3 firmware update in June, look for Sony to debut it's new Blu-ray 3D player and its line up of 3D-capable (and ready) HD displays. (Summer is the target time frame and the June tentative date comes directly from Sony executives at CES.)

In addition, the market analysis firm NPD Group is now reporting that unit sales of Blu-ray Disc players over the 5-week holiday sales season were up 44% from the same period in 2008, through actual sales dollar value was down 5% due to aggressive price-cutting by retailers. NPD says the average sale price of a Blu-ray player this holiday season was $151.

Blu-ray players are now available at more than 10,000 storefronts, with nearly 80 BD devices available in all at prices as low as $99 SRP.

Meanwhile, the DEG estimates that there are now 71 million HDTVs in the U.S. consumer marketplace, with an estimate of 48 million HDTV households in the States (counting some that have multiple sets).

As for standard DVD, there's still plenty of life left: The CEA reports that 277 million DVD playback devices have been sold in the U.S. since the format's 1997 launch, with the number of DVD households in the U.S. now topping 92 million. 67% of DVD households have more than one player.

By the way, also at the reception, the annual DEG Awards winners were announced as follows:

Theatrical Title of the Year - Star Trek (Paramount)
Catalog Title of the Year - Wizard of Oz: 70th Anniversary Ultimate CE (Warner Bros.)
TV Title of the Year - Battlestar Galactica: The Complete Series (Universal)
Non-Theatrical Title of the Year - Tinker Bell and the Lost Treasure (Walt Disney)
Music Title of the Year - The Rolling Stones: Gimme Shelter (Image/Criterion)
National Retailer of the Year (Hardware) - Best Buy
National Retailer of the Year (Software) - Best Buy
Regional Retailer of the Year - HH Gregg
Emiel N. Petrone Digital Innovation Awards (Sight) - Pioneer Elite Kuro PRO-141FD HDTV
Emiel N. Petrone Digital Innovation Awards (Source) - LG BD390 Blu-ray Disc Player
Emiel N. Petrone Digital Innovation Awards (Sound) - Marantz SR6004 A/V Receiver

I was privileged to serve as a judge for the awards again this year, so my congratulations to all the winners.

In terms of other interesting Blu-ray related announcements made at CES...

LG has announced a BD590 Network Blu-ray player, featuring a built-in 250GB hard drive, for "easy storage and instant playback of music, photos, personal videos and movies purchased from" its NetCast Entertainment Access partners. The BD590 will also allow you to rip CD content to the hard drive. Also coming from LG later this year is the LHB975 Network Blu-ray Disc Home Theater Systems, featuring everything you need (except the display) to enjoy home theatre experience in one box. Also new from LG are the BD550 and BD570 players and LHB535 and LHB335 home theater systems, all featuring NetCast Entertainment Access. They expect to have a Blu-ray 3D player coming later in 2011.

Phillips announced four new Blu-ray player models at the show, including the BDP3010 (profile 1.1 - SRP $229.99), the BDP5010 (firmware upgradable to profile 2.0 - SRP $249.99), the BDP7310 (profile 2.0 - SRP $299) and the HTS-5100B "home theatre in a box" system (SRP TBA). These will roll out from April through June.

Sharp announced new AQUOS Blu-ray player models, including the BD-HP70U and BD-HP24U. The BD-HP70U (due Q2 - SRP $499.99) is the flagship model, profile 2.0, Netflix on-demand and HDMI 1.3. The BD-HP24U (due Q1 - SRP $279.99) appears to be profile 1.1, but also has HDMI 1.3. Both will feature advanced lossless audio decoding.

Pioneer Electronics, having announced their latest Blu-ray and DVD players (and A/V receivers) at CEDIA, didn't have a booth on the show floor this year, but I'm told they'll be announcing more new models later in 2010, and expect to launch their first Blu-ray 3D player in 2011.

And for those of you who love Oppo's BDP-83 Blu-ray Disc player, you'll be pleased to know that the company is partnering with Dreamer Corporation to deliver interactive TV content (games, movies and other video content) to the player via the broadband connection.

Also, a number of third-party companies have announced plans to manufacture and market their own active shutter (and passive) 3D glasses, so expect to see a thriving accessory market (as already exists for videogame system controllers and the like) with all kinds of color and style choices available. All of the major manufacturers expect to sell at least 2 (some up to 4) pairs of 3D glasses with their 3D HD display offerings later this year. Some will also sell the displays as 3D "ready" at a slightly cheaper price, and you can simply purchase the glasses (and IR transmitter to synch them with the display) separately at a later date when you're ready.

In terms of the actual 3D demonstrations I saw at CES, I was mostly very impressed. When 3D works well, it looks absolutely fantastic, and I'm eager to experience it here in my own viewing environment. However, a few of the demonstrations were really lackluster. Oddly, some of Sony's displays were experiencing problems with the glasses being non-functional or out-of-sync with the displays. And when the glasses and display aren't in perfect sync, you REALLY feel the strain of viewing. I don't necessarily believe Sony's technology is less good than that of other manufacturers, but rather tend to believe that the glasses in Sony's booth were getting beaten up more from being mishandled by thousands of convention goers.

BUT... this leads me to one of my major concerns about 3D: The glasses are WAY too fragile.

It wasn't just Sony's booth. I would estimate that about 20% of ALL the glasses (across all the manufacturers) on display at CES simply weren't working properly. This is a potentially HUGE problem. Why? Let's say you have kids, and you bring home a new 3D home theatre system. Who is most likely to eagerly grab for the glasses first? Your kids! Conversely, who's mostly likely to beat the hell out of your new 3D glasses, and toss them carelessly on the floor when they're done viewing? Your kids. There is NO WAY most of the glasses I saw at the show (and most were final or near-final production models) are going to handle the abuse most normal families are going to dish out on them. So those glasses are going to have to get a helluva lot more durable.

Also, while nearly all of the 3D demonstrations I saw at the show were of active shutter LCD/LED systems, I was impressed by demos of front-projection 3D systems using passive glasses in the LG and Sony booths. LG actually has a 3D front projector tentatively planned for release later in 2010 (the CF3D - for around $10K but one can assume prices will drop over time with subsequent models), and I'm told that both Sony and Panasonic MAY follow suit in 2011. The problem with passive projection systems, however, is that the glasses are polarized and so act a little like sunglasses, cutting up to 40% of the light from the screen. So to really make passive front projection practical in the home theatre environment, you'll need new screen material with greatly enhanced reflectivity and projectors with appropriately increased light output. Still, for those who (like myself) prefer the more theatre-like experience of a front projection system however, it's really the only way to go. So I'm eager to see the first (and future) actual 3D front projection options come to market.

Taking a different approach to 3D HDTV at the show was Chinese manufacturer TCL, which offered a display of a 3D HD LCD that didn't require 3D glasses of any kind. The display used a lenticular "lens" front surface married to a traditional LCD panel. The combination of the way the signal was processed (and the lenticular screen) created a surprisingly good 3D effect. It wouldn't work well for home theatre uses, however, because like any lenticular presentation, you get weirdly shifting artifacts as you move across the field of view. Still, it was neat to see.

And in terms of Blu-ray 3D software that you can expect to hit store shelves in 2010 (in addition to what we revealed on Thursday morning), both Warner's Journey to the Center of the Earth and The Polar Express were being promoted as "Coming to Blu-ray 3D in 2010" on displays in the Sony booth. Probably no surprise.

Finally, here's one thing that DID take me by surprise. The adult film industry isn't preparing to jump on the Blu-ray 3D bandwagon yet. Over the years, the porn industry has been among the first to exploit new home video technologies and formats, including VHS, laserdisc, DVD, DVD-ROM and more, and one would reasonably expect them to jump all over 3D for... well, obvious reasons. The industry was holding its annual Adult Entertainment Expo in Vegas concurrent to CES, and so I stopped by to see how companies like Vivid and Digital Playground were doing with Blu-ray, which they've adopted after a slow start. Each BD supporting company I spoke with claimed that their BD software sales are doing well and growing steadily, and most cited the PS3 as the big driver of this. However, when I asked about Blu-ray 3D, most of these companies were less than enthusiastic. (None of the people I spoke with were aware that the PS3 would be getting a Blu-ray firmware update later this year.) One reason for their reluctance seems to be cost. As you may recall, the adult industry was quick embrace HD-DVD during the format war because it was cheap. When that format failed, it appears to have made the industry a little gun-shy about embracing new HD technology. They've been a little more cautious with Blu-ray, though as I noted that market is finally starting to take off. The OTHER reason for their lack of 3D enthusiasm is a little more amusing: At least one adult studio exec I spoke with at the Expo said he didn't think guys were going to want to... well, let's just say "do their business"... while sitting in front of a screen wearing "those damn silly glasses!" Go figure.

Okay... so that's the latest news from CES 2010! We'll have our gallery of CES photos up probably sometime tomorrow, so be sure to check back for it. Hope you guys have enjoyed my thoughts on it all.

Stay tuned!

(LATE UPDATE - 1/11/10 - 2 PM PST)

The artwork's coming in quick today! We figured you might like your first look at the DVD and Blu-ray Commemorative Box Set art for Paramount's long-awaited The African Queen too. Here you go...




Stay tuned...

(STILL EARLY UPDATE - 1/11/10 - 11:45 AM PST)

Here's one more quick post with a look at the cover art for the DVD and Blu-ray versions of Warner's Doctor Zhivago: 45th Anniversary Edition (due 5/4) as well as the DVD version of their animated The Lord of the Rings: Deluxe Edition (4/6)...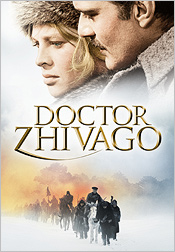 Back later. Stay tuned...

(EARLY UPDATE - 1/11/10 - 11:15 AM PST)

Okay... I'm working on the second and final part of our CES coverage, including a little more news, my thoughts on the show and what I saw there, and a gallery of images. Most of that should be up later today.

First though, some breaking (and exciting) release news! We've been telling you it was coming and now it's FINALLY official: Paramount has just announced John Huston's The African Queen for DVD and Blu-ray Disc release on 3/23, fully-restored with a new 4K HD transfer from the original three-strip negative and approved by the film's original cinematographer! Yes, the FINAL missing entry of AFI's 100 Greatest Movies list arrives in multiple versions, including a single-disc DVD (SRP $19.99), a single-disc Blu-ray (SRP $26.99) and also Limited Edition DVD (SRP $34.99) and Blu-ray (SRP $43.99) box sets. All of them will feature the new Embracing Chaos: Making The African Queen documentary, featuring interviews with Martin Scorsese and many others. The box sets also include an "audio disc recording of the original Lux Radio Theater broadcast of The African Queen, a reproduction of Katharine Hepburn's out-of-print memoir The Making of The African Queen or How I Went to Africa with Bogart, Bacall and Huston and Almost Lost My Mind, a Senitype film frame reproduction and postcard reproductions" of images from the film. All we can say is, it's about damn time! Can't wait to see it in HD.

Not to be outdone, Warner is announcing another beloved classic for DVD and Blu-ray Disc release today: Doctor Zhivago will arrive on 5/4 on both formats as a new 45th Anniversary Edition. As per Warner's usual, the film has been lovingly restored by Warner Bros. Motion Picture Imaging to exacting detail. Both the DVD (SRP $24.99) and Blu-ray (SRP $35.99) will both include audio commentary with Omar Sharif, Rod Steiger and Lady Sandra Lean (the wife of the film's director, Sir David Lean), an introduction to the film by Sharif, 2 newly-produced featurettes (Doctor Zhivago: A Celebration and Doctor Zhivago: The Making of a Russian Epic), 11 vintage featurettes (including Zhivago: Behind the Camera with David Lean, David Lean's Film of Doctor Zhivago, Moscow in Madrid, Pasternak, New York Press Interviews Omar Sharif, New York Press Interviews Julie Christie, Geraldine Chaplin Screen Test, This is Omar Sharif, This is Julie Christie, This is Geraldine Chaplin and Chaplin in New York) and the film's theatrical trailer. The Blu-ray will also come packaged in a 44-page booklet (with essays and cast photos), that also includes an 8-song soundtrack selection CD. Should be spectacular!

In other announcement news today, Warner Home Video has set The Box for DVD and Blu-ray release on 2/23, followed by Blu-ray versions of Poseidon (it was released on HD-DVD but never made it to Blu-ray before) and the original A Nightmare on Elm Street on 4/6 (an 8-film Nightmare on Elm Street Collection is also being re-issued on DVD that day). Warner also has a series of new double-feature Blu-rays on 2/23, including Analyze This/Analyze That, Dirty Harry/Magnum Force, Grumpy Old Men/Grumpier Old Men, Miss Congeniality/Miss Congeniality 2 and Presumed Innocent/Frantic. The double feature thing is a clever way to release catalog titles of less demand on Blu-ray, and we hope to see a lot more of it.

And Sony has set its animated Planet 51 for release on DVD and Blu-ray/DVD/Digital Copy Combo on 3/9.

Here's a look at some new cover art: Warner's The Box, Poseidon and animated The Lord of the Rings: Deluxe Edition (due 4/6) BDs, New Line's A Nightmare on Elm Street BD and 8-film Nightmare on Elm Street Collection box set DVD, and Anchor Bay's The Men Who Stare at Goats (DVD & BD street date TBA)...




Finally this morning, a football note. My hats off (and this is a Vikings fan saying this) to you Packer-backers. That was a HELLUVA game your team put in against Arizona - the highest scoring post-season game ever was it? Damn! Great, great football. I know it feels bad to lose a game like that, but you guys should feel really good with this knowledge: Aaron Rogers is officially the real deal. An old fashioned gunslinger. And just about the time the Vikes are looking for a new QB, you guys are already going to have yours in place and tearing it up. Anyway, hats off on a great season.

All right... back later with that CES wrap-up. Stay tuned...

1/7/10

CES - Press Day & Day One Report

The day before the actual opening of CES is generally dedicated to individual corporate press events, where the major CE companies officially unveil many of the products and services they'll have to offer in the year ahead.

So, after making the drive across the desert from Orange County yesterday (thank god for satellite radio!), I arrived just in time to attend a trio of major press events: Samsung, Panasonic and Sony. As you'd expect, 3D is the big buzzword so far.

Samsung kicked things off with the announcement of new LED-illuminated LCD displays, including ultra-thin models and models compatible with 3D. They also announced new Blu-ray player models, including a 3D unit, and they'll be offering a complete 3D home theatre "in a box" system later this year - one that will include the display, the BD player, a 5.1 surround sound system, active shutter 3D glasses and even 3D content. Many of these products will be able to wirelessly connect to the new Samsung App Store which launches this year, giving them access to all kinds of new software capabilities. The first batch of free apps will arrive in the spring, with premium apps following this summer from dozens of partners. Here's a cool feature their 3D-enabled displays will offer: The ability to convert 2D video to simulated 3D with the push of a button. Fully a third of all Samsung's new LED-LCD displays will be 3D-enabled. The top of the line 3D models will include the UNXXC9000, the UNXXC8000 and UNXXC7000, available in a range of sizes from 40" to 65". Stunningly, the 9000s are less than a third of an inch thick! They'll have a premium touch-screen remote, on which you can watch broadcast video content while your display is showing Blu-ray content! Their new 3D Blu-ray player is the BD6900. Details on availability weren't yet available. Samsung also announced new partnerships with DreamWorks Animation and Technicolor to advance their 3D display technology, and DreamWorks' Jeffrey Katzenberg was on hand to reveal that his studio will be delivering a number of Blu-ray 3D titles later this year, the first of which will be Monsters Vs. Aliens (release date TBA).

Next up was the Panasonic press conference. The event started with a demonstration of a new HD teleconferencing system using high-speed broadband. This was followed by the revelation that Panny will be debuting the first 3D-HD handheld video camera later this year - a product they actually had on hand, stunning the gathered press. Details on price and availability will be announced at NAB. As many of you know, Panasonic has made no bones about its intention to launch 3D displays and Blu-ray players in 2010, including a full HD 3D Viera home theatre system (coming this spring). Panasonic and DirecTV have also partnered to launch a trio of new 3D DirecTV channels, including 2 linear channels (offering 3D movies, sports and documentaries from all the major studios) and a 3D VOD channel (offering TV and other programming on demand from all the major networks). One of their media partners is Fox Sports, which will broadcast the MLB All Star Game in 3D this year via DirecTV. These will new satellite channels will launch in June, and if you have DirecTV already, you reportedly won't need a new box. The service will simply send your box a firmware download to make it 3D enabled. Once this is done (and provided you have a 3D display), you'll be able to watch, pause and rewind 3D programming just like you currently do with regular programming. Also on hand for Panasonic's press event was Avatar producer John Landau (Panasonic supported the film's production with their 3D products and technology), who commented on how he and director James Cameron view 3D: "3D is not about gags. It's about creating a window to a world - a more immersive, involving experience." In terms of actual 3D products, Panasonic revealed a new line of Viera Plasma V Series displays, in 50", 54", 58" and 65" sizes. All of these displays have been re-engineered from the ground up specifically for 3D, resulting in even better black levels and full 1080p to both eyes via active shutter glasses. The displays will also include wireless Internet access to Viera Cast content and apps, including a new Skype application that will allow you to video chat with friends and family over your HD display. In terms of Blu-ray players, the forthcoming PP-BDT350 will feature full 3D, HMDI 1.4, wireless Internet and Viera Cast. The DMP-BD55 will be 2D only, but will also be a wireless deck with Viera Cast. The BD55 will also feature a new ultra-fast disc boot-up option, that will allow you to play Blu-ray titles in less than half a second. The other new Blu-ray player from Panasonic is the portable DMP-B15, which has its own display and also includes wireless and Viera Cast. Full details are as yet unavailable, but their 3D home theater in a box system - the SC-BT730 - will also be available this spring.

Rounding out the press day, Sony held a big shindig in their booth on the Las Vegas Convention Center show floor. Sir Howard Stringer kicked things off by bringing out Taylor Swift (thankfully sans Kanye West), who preformed a song that was shot by a pair of 3D-HD camera rigs and was accordingly shown in 3D around the Sony booth. Sony has literally hundreds of new products coming in 2010, including new Bravia 3D LCD displays, new Blu-ray players (including a 3D model), new features for the PS3, a new Dash device (imagine a touch-screen alarm clock with access to video, apps and the Internet), new TransferJet wireless file transfer technology (from Sony digital cameras to other Sony devices), and much more. Sony is also big into LCD displays backlit by LED elements, and they're working very hard on OLED (Organic LED) lighting as well, though they say it's going to take a little while to get the price point down. A number of technology demonstrations of OLED 3D HD displays were on hand, and they looked amazing. Sony is planning to expand and converge their PlayStation Network (for PS3 and PSP) and their CE Network (for Blu-ray players and TVs), so that you can use the same user account from one to the other, and so you can access much of the same content no matter what device you log in with. They've launched a new division, Sony Network Entertainment, Inc., to drive this business. Both SD and HD content from all the major Hollywood studios will be available on these networks starting in March. Sony has also opened a new Sony 3D Tech Center on their Culver City studio lot, and is partnering with CBS to do consumer research into 3D preferences. Sony will also be a major sponsor of the new ESPN 3D network launching in June, and is working with FIFA on World Cup 3D broadcasts and the PGA (to broadcast select golfing events in 3D). Back on the PS3 for a moment: Stringer confirmed what we've all suspected: The PlayStation 3 WILL be getting a 3D firmware upgrade later this year that will make possible 3D gaming and Blu-ray 3D playback (all you'll need is a new 3D enabled display). 3D games will be made available on Blu-ray media and via download this year, and Sony Pictures plans a substantial line-up of Blu-ray 3D titles in 2010, including Cloudy with a Chance of Meatballs (likely to be their first such title). Sony's 3D enabled Bravia LCD displays will launch this summer, and will come with 2 pairs of active shutter glasses (the transmitter to sync the glasses with the display is built into the display itself). They will also launch additional lines of 3D "ready" displays - you'll simply buy the glasses and transmitter separately to enjoy 3D content. A trio of new Blu-ray player models will be available this year, all with SACD compatibility and BD-Live. The BDP-S770 will be the 3D model, including wireless Bravia Internet and iPhone/iPod Touch remote compatibility. Look for it this summer. The BDP-S570 will be 2D but also wireless (available this Spring), and the BDP-S530 will also be 2D without wireless (also available in Spring). I asked Sony officials what the price point would be on the 3D player, and they haven't yet decided. There will probably be a premium for the 3D capability, but they expect it to be relatively small - perhaps 10-15% over the standard model. By the way, the Sony booth also had some very impressive displays of 3D gaming on hand. I was skeptical at first, but from what I've seen so far (including a demo of MLB 10: The Show in 3D), I'm convinced that 3D gaming is going to be one of the biggest driving factors for the adoption of 3D technology. It's just damned cool. One other Sony note: The company will be demoing their 3D displays and Blu-ray players at ALL of their Sony Style stores in the U.S. this spring, so you'll be able to see the technology up close for yourself.

A couple of other announcements from yesterday and today...

Toshiba has announced its first 3D-ready LCD HDTV displays powered by the Cell processor, along with 3 new models of its second-generation Blu-ray Disc players. Exact details on the displays aren't available until later in 2010, but the Blu-ray players will include BDX3000, the BDX2700 and the BDX2500. The BDX3000 is the top-of-the-line model, offering Blu-ray 3D compatibility and wireless internet. The BDX2700 will be regular Blu-ray only but also wireless. The BDX2500 will be wireless "ready" via an optional USB wireless dongle. All will support MP3, HD-JPEG, WMA and AVCHD, along with 1080p/24fps and DVD up-conversion.

And Walt Disney Studios (that studio I mentioned yesterday) officially announced their first Blu-ray 3D titles, including Disney's A Christmas Carol and a special 3D Showcase Disc. A Christmas Carol will be available in the 4th quarter, while the 3D Showcase Disc is now available to manufacturers to enclose with their Blu-ray 3D players. The disc includes (but is not limited to), "Disney's 1953 animated short Working for Peanuts, promotional trailers of upcoming 3D-enabled Blu-ray releases like Disney's A Christmas Carol, Alice in Wonderland and Disney-Pixar's Toy Story 3 plus original content created exclusively for this disc."

Something else that was announced yesterday - and came as a bit of a surprise - was that Video Business magazine is folding after 26 years covering the home video industry. That leaves Home Media the sole remaining print-based industry trade publication.

Back with more news updates tomorrow. Rest assured, I'm taking LOTS of pictures to post after I get back. Stay tuned!

1/6/10

Well, I'm on the road to CES this morning, so I'm posting the early Wednesday update... well, early!

As you can probably already tell by the announcements made late on Tuesday alone, Blu-ray will NOT be the only digital media offering to carry the 3D torch in the coming year. Satellite provider DirecTV has indicated that they plan to launch 3D channels early this year. Discovery Communications, Sony and IMAX have also announced plans to debut a 24/7 dedicated 3D TV network in the States (word is in early 2011), featuring exclusive content from all three partners as well as other providers. And now ESPN has announced their intent to launch a 3D network of their own. ESPN 3D will debut on 6/11/10, with 3D broadcasts of the FIFA World Cup soccer match between South Africa and Mexico. Over the following 12 months, ESPN expects to show at least 85 games in 3D, including the 2011 BCS National Championship game, other college football and basketball games, and the Summer X Games. We expect additional 3D cable, satellite and broadcast announcements over the next few days as well.

Other 3D news to expect out of CES includes word of new 3D-ready HD displays in all formats from the likes of Sony, Panasonic, LG Electronics and Vizio, the first Blu-ray 3D players (from some of the same companies - see our unveiling yesterday of the official logo here), 3D videogaming, active shutter 3D glasses and 3D-optimized projector screens, and much more. At least one Hollywood studio source has told me this week to expect their first Blu-ray 3D title announcements over the next couple of days as well. Any way you slice it, CES is going to be fascinating this year. 3D is almost here, folks. Ready or not!

While we all watch for more news 3D and Blu-ray news out of CES, we've got information for you on another digital media-related topic. Yesterday afternoon on their lot in Burbank, executives at Walt Disney Studios held a demonstration for members of the press of their new 'KeyChest' digital content access technology, and we were on hand to check it out.

Now, among the issues currently hindering the growth of the digital download market are the existence of multiple incompatible media formats, digital piracy and the danger that the content you purchase today will become inaccessible later. What KeyChest is designed to do is to enable consumers to access their digital movie and TV content easily across multiple platforms and providers, both now and over time. KeyChest is NOT DRM, not a new format in itself, nor is it a media server or a retailer. According to Disney, it's also not meant to be a competitor to the existing Digital Entertainment Content Ecosystem (DECE) proposal by Warner, Universal, Sony, Paramount and Fox. Rather, KeyChest is designed to work with DECE and can be applied to any media format, whether physical or streaming.

What KeyChest is, essentially, is an online rights repository 'in the cloud' that enables easier and wider access to the digital content you (as a consumer) have purchased, wherever you are and on whatever device you wish to view it on. An example of the way it would work for consumers is this: Let's say you purchase a movie or TV program from a KeyChest participating provider - it could be a movie on a DVD, Blu-ray or Digital File disc from a major studio, it could be an iTunes or Amazon download (if they chose to participate), it could be a streaming program from another online service or even a digital movie file on a jump drive. When you make the initial purchase (or activate the Digital File with the code in the packaging), the software or provider would communicate with the KeyChest service over the Net. KeyChest would assign you a unique user number, and then register that you are authorized to access that particular piece of content - the movie or TV program. That authorization is communicated back to the provider or software, and you'd be able to start watching the content immediately (say on a PC, laptop, phone, set top box, etc). All this happens near instantaneously, so you don't have to wait. Your experience is simply purchase, active and watch - you never deal with KeyChest itself at all.

Imagine you did the initial purchase and viewing on your desktop PC. Now let's say that a few days later, you want to watch the same content again on your smartphone or your laptop. When you sign into your phone's media provider or laptop software, and select that particular title, the provider or software (if linked to the service) could communicate with KeyChest, which would confirm that you've purchased the authorization for that content previously, and you'd be able to watch it again without having to physically copy the file from one device to another or pay for it a second time. Here's another case - let's say you purchase the viewing rights for a movie from BobsMovies.com (a hypothetical KeyChest registered content provider)... and then a few months later BobsMovies.com goes out of business. So you sign up with a new service, JoesFlicks.com (also a KeyChest registered provider). JoesFlicks.com will be able to see, via KeyChest, that you've already purchased the rights to that particular movie previously, and could (in theory) allow you to access that same title again without (or with only a minimal) charge. In other words, your access rights to content you've purchased can still exist, even if the company you purchased them from goes out of business. And you can, in theory, access that content on any viewing device, wherever you go.

Now, it remains to be seen whether the industry will adopt KeyChest as part of their effort to make digital content access easier for consumers. And the market will have to decide how and what to charge the consumer, if anything. Tricky issues arise - for example, why would JoesFlicks.com want to offer you access to your previously purchased content (from BobsMovies.com) on THEIR service, when they don't make a dime for it? (Potentially, they would hope to profit instead from you becoming an active customer with them on future content purchases... or they could ask you for a small, one-time legacy/archive access fee.) Disney claims that their intent with KeyChest is not to make money in KeyChest licensing fees, but rather to help grow the digital media business so everyone (including Disney) can make more money. Of course, while the studio is currently demonstrating the technology to potential partners, they are as yet unwilling to offer more financial details, though they claim to have gotten a strong favorable response from those they've approached. The studio hopes to roll KeyChest out later in 2010, with the first announcements possible this summer. We'll have to wait and see how things progress. In the meantime, it's an interesting technology to keep your eyes on. You can read more on Disney's KeyChest demo at Home Media, Video Business, The L.A. Times and Reuters (via The New York Times).

Okay. With that, we're off to CES! I'll try to check in each of the next few evenings with updates from the show, and rest assured we'll have photos (and more) to post when we get back. In the meantime, watch the newswires for the latest breaking news from the convention... and stay tuned!

(LATE UPDATE - 1/5/10 - 3:15 PM PST)

Okay... here's something cool for you Blu-ray fans, hot off the wires from the Blu-ray Disc Association - what we believe is your very first look ANYWHERE at their official new 'Blu-ray 3D' logos! You'll be seeing these logos on products starting in the 2nd quarter (if not sooner), and they'll obviously be used to identify 3D-compatible Blu-ray players and software...




For this first unveiling, I should point out that the 'Blu-ray 3D' logo and 'Blu-ray 3D' word are trademarks and the property of the Blu-ray Disc Association.

Also today, we've added a little more updated information to our Back to the Future BD Rumor Mill post from earlier this morning, so do check it out.

Stay tuned!

(EARLY UPDATE - 1/5/10 - 12:01 AM PST)

Okay... today here at The Bits we're pleased to present Mark Altman's second MOS DEF column, this time featuring a look back at his picks for The Best Discs of 2009. It's a fun read, so do check it out.

Also today, we've got a new update of The Rumor Mill this morning - our first of 2010 - with breaking information from our industry sources that you Back to the Future fans are not going to want to miss.

And our very own Russell Hammond has once again updated the Release Dates and Artwork section with all the latest DVD and Blu-ray cover scans, and Amazon.com pre-order links. As always, a portion of anything you order from Amazon after clicking through to them from our links helps to support our work here at The Bits and we really appreciate it!

In release news today, Warner Home Video has set Whiteout for release on DVD and Blu-ray on 1/19 (SRP $28.98 and $35.99). Extras will include 2 featurettes (The Coldest Thriller Ever Story and Freeze Frame: From Page to Screen), deleted scenes and a Digital Copy version.

Also a reminder: Warner and the BBC have set Doctor Who: The Waters of Mars, Doctor Who: The End of Time, Parts One & Two and Doctor Who: The Complete Specials Collection (includes Doctor Who: The Next Doctor, Doctor Who: Planet of the Dead, Doctor Who: The Waters of Mars and Doctor Who: The End of Time, Part One & Two) for release on DVD and Blu-ray on 2/2.

Meanwhile, Anchor Bay has set Law Abiding Citizen for DVD and Blu-ray release on 2/16.

And E1 Entertainment has set Little Ashes for DVD release on 1/26, along with Leonard Bernstein: Omnibus, The Whitest Kids U'Know: The Complete Second Season - Uncut & Uncensored and Tru Loved.

In other news today, for those of you who thought that Blu-ray was going to offer the only 3D viewing option for U.S. consumers in 2010, there's word that satellite provider DirecTV is set to unveil plans at CES for between 1 and 3 new 3D HD channels, set for launch in the States in the 2nd quarter (read more here and here). This is something we've been expecting for a while now - it's not just Blu-ray that's going to drive the 3D rollout this year (although all of these 3D content sources will use the same display technology, decided by the individual display makers). Watch also for news on 3D gaming developments at CES this week, possibly including word of Sony's planned Blu-ray 3D firmware update for the PS3. Here's a prediction: We're betting that at LEAST one of the next round of videogame consoles (if not all of them) will offer 3D gaming, that 3D-ready Blu-ray players will drop to near or under $200 by the holidays, and that next year's Superbowl will be broadcast in 3D in at least some parts of the States.

Here's more artwork - a look at the covers for A&E and The History Channel's WWII in HD (and obviously SD, due 1/26) and Sony's 2012: Two-Disc Special Edition on Blu-ray (3/2)...




Stay tuned...

(LATE UPDATE - 1/4/10 - 12:30 PM PST)

Okay, we've got a few more items for you today, and a bunch more cover artwork...

First of all, our friends over at Home Media have announced the results of their Sixth Annual TV DVD Awards voting, which was conducted by a panel of industry judges (including yours truly) and readers of Home Media, TV Shows on DVD and you guys here at The Digital Bits. And it should come as no surprise to anyone that Universal's superb Battlestar Galactica: The Complete Series box set (available on both DVD and Blu-ray) earned the Best TV DVD of the Year nod, as well as Best Complete Series Set. Best Current Series went to HBO's True Blood: The Complete First Season, while Best Vintage Series went to CBS/Paramount's The Lucy Show: The Official First Season. Here's the complete list of winners (and our congrats to all of them)...

Title of the Year: Battlestar Galactica: The Complete Series, Universal
Best Current Series Set (aired 2008-09): True Blood: The Complete First Season, HBO
Best Contemporary Series Set (aired 1990-2007): The Simpsons: The Twelfth Season, 20th Century Fox
Best Vintage Series Set (aired pre-1989): The Lucy Show: The Official First Season, Paramount/CBS
Best Complete-Series Set: Battlestar Galactica: The Complete Series, Universal
Best Miniseries or TV Movie: 24: Redemption, Fox
Best Animation TV DVD: The Transformers: 25th Anniversary Matrix of Leadership Edition, Shout! Factory
Best Kidvid TV DVD: Sesame Street: Elmo Loves You/Being Green, Sesame Workshop
Best Nonfiction TV DVD (documentary/informational): Penn & Teller: BS - Season Six, Paramount/CBS
Best Unscripted Series Set (reality or variety show): Project Runway: Season Five, Genius Products
Best Extras: Dollhouse: Season One, Fox
Best TV on Blu-ray: Star Trek: The Original Series - Season Two, Paramount/CBS

We have more details for you this afternoon on Sony's 2012, which we mentioned this morning is due on DVD and BD on 3/2. There will be 3 versions - a single-disc DVD (SRP $28.96), a single-disc Blu-ray ($38.96) and a 2-disc Blu-ray Special Edition ($39.95). The single-disc versions will include commentary with writer/director Roland Emmerich and co-writer Harald Kloser, deleted scenes, an alternate ending, the Roland Emmerich: The Master of the Modern Epic featurette and Adam Lambert's Time for Miracles music video. The 2-disc Blu-ray will add to this a PiP: Roland's Vision viewing mode, a Countdown to the Future, 3 additional featurettes (Designing the End of the World, Science Behind the Destruction and The End of the World: The Actor's Perspective), a Making of the Music Video piece, BD-Live connectivity and movieIQ, and an Interactive Mayan Calendar (with a Mysteries of the Mayan Calendar featurette).

Also newly announced by Sony is Breaking Bad: The Complete First Season on Blu-ray (2-discs, SRP $39.95 - the title is already on DVD) and Breaking Bad: The Complete Second Season on DVD (4 discs, SRP $39.95) and Blu-ray (3 discs, SRP $49.95), all on 3/16. Extras include cast commentaries, deleted scenes, tons of behind-the-scenes featurettes, gag reels and much more.

In other release news, here's a reminder: Summit Entertainment will deliver Kathryn Bigelow's The Hurt Locker for DVD and Blu-ray Disc release on 1/12 (SRP $26.99 and $34.99).

Starz and Anchor Bay will release Michael Moore's Capitalism: A Love Story on DVD and Blu-ray on 3/9 (SRP $29.98 and $39.98).

And Anchor Bay will also debut the Blu-ray release of Jerome Bixby's The Man from Earth on 2/2. It's a great little film, and I can't wait to get my hands on it in high-definition.

In other news from around the Net today, The New York Times has an interesting piece by Dave Kehr on his thoughts about Blu-ray, DVD and HD digital restorations of older films. I don't necessarily agree with all of his points, but his is an interesting perspective and it's well worth checking out.

And Home Media has a little preview on what to expect from this week's Consumer Electronics Show (in terms of 3D, Blu-ray and other connected devices), which officially opens on Thursday and runs though Sunday. (We'll be there starting on Wednesday afternoon.)

Okay, let's check out a bunch more new cover art. Here's a look at both versions of Summit's The Hurt Locker, Anchor Bay's Capitalism: A Love Story and Sony's Breaking Bad: The Complete Second Season, as well as the preview art for both versions of Fox's... er... Fantastic Mr. Fox (street date TBA) and finally Anchor Bay's Jerome Bixby's The Man from Earth. ALL of the titles pictured below can now be pre-ordered on Amazon.com by clicking on the covers, and doing so helps support our work here at The Bits (so we really appreciate it!)...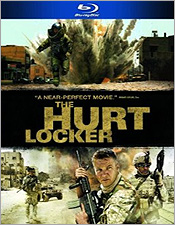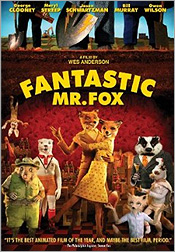 Back tomorrow. Stay tuned!

(EARLY UPDATE - 1/4/10 - 12:01 AM PST)

Morning, folks! Welcome to 2010, the year we make contact! Or something like that. I hope you all had a wonderful and safe New Year's break. Sarah and I had friends over on Thursday night to help ring in the new decade, then took in a few movies, ate some good food, etc. Over the last couple of weeks, I've somehow managed to polish off an entire rhubarb pie. And yesterday I watched my Minnesota Vikings right their ship by delivering a 44-7 smackdown on the Giants. (Thank you, Giants.) They also won the #2 NFC seed in the playoffs. (Thank you, Cowboys!) Hey... we Vikes fans will take it any way we can get it. Whatever happens from here on, it's been a fun year to be a Vikings fan. (Thank you, Brett Favre!)

Anyway, we've got just a little bit of news for you this morning, to kick off this lovely CES week. Rest assured, we'll be heading to this year's tech convention later this week to cover all the latest Blu-ray news and developments from the show floor in Vegas. In the meantime, however...

Home Media is reporting that when James Cameron's Avatar hits DVD and Blu-ray later this year, it will likely contain at least one exclusive deleted scene. I don't suppose you can guess what it might be? (Hint: Think ponytail footsie...)

Speaking of Avatar, the 3D epic has just won its third U.S. weekend box office crown in a row, and has now officially cracked $1 billion in worldwide ticket sales. I'll say this for Cameron... he does think big.

In announcement news this morning, we've learned that Roland Emmerich's 2012 is set arrive on DVD and Blu-ray Disc from Sony on 3/2. Additional details and art will follow soon.

Meanwhile, Image Entertainment has set Dare for release on DVD and Blu-ray on 2/9 (SRP $27.98 and $35.98), featuring commentary with director Adam Salky and writer David Brind, deleted scenes, the original short film, Emmy Rossum's audition tape and a trailer. Image also has the 1984 cult classic Dreamscape set for release on Blu-ray on 4/6 (SRP $29.98 - the title is already available on DVD), with audio commentary by the filmmakers, a special effects makeup test reel and a still gallery. Finally, Image has Disgrace (starring John Malkovich) due on both DVD and Blu-ray on 4/27 (SRP $27.98 and $35.98), with the Disgrace: Behind the Scenes featurette, interviews with the cast and crew, and a trailer.

And Disney will release Everybody's Fine on DVD only on 2/23 (for Miramax), along with ABC's Flash Forward: Season One, Part One on DVD the same day. Extras on the latter will include a pair of featurettes. For those waiting for a Blu-ray version of Flash Forward, you can likely expect one to arrive later in 2010, after the broadcast completion of the first full season (we suspect the same is true of Fox's Glee as well).

By the way, speaking of Disney, we've got word from our sources that when Disney re-issues Martin Scorsese's Gangs of New York on Blu-ray on 2/2, it WILL be a completely remastered edition with a new HD transfer. Unfortunately, we don't know if there will be any kind of exchange program for those who have purchased the previous (and inferior) Blu-ray, but at least it's progress.

We'll leave you this morning with at look at the Blu-ray cover art for a few of the above-mentioned titles: Image's Dare and Dreamscape, and Disney's remastered Gangs of New York...




Back later this afternoon with more, so stay tuned!

12/31/09

Well... for this final post of 2009 (a year I'm frankly happy to see pass into my rear-view mirror), we've just got a couple of news items for you to check out...

Video Business is reporting that Wal-Mart is rolling out 'Blu-ray Experience' areas in many of its stores, and plans to increase its overall Blu-ray marketing push. This comes hot on the heels of recent reports that the retailer has tied Best Buy for the #1 brick-and-mortar retailer for Blu-ray product.

The other story is a couple week old, but still interesting nonetheless: According to Home Media, the market research firm Diffusion Group claims that Net-connected Blu-ray players are going to surpass and replace all other web-connected set-top devices in the next few years. This as HDTV sales are set to rebound from the recession in 2010, according to a new forecast by DisplaySearch.

All that - along with the continuing wave of sub $150 players, the new Blu-ray 3D developments and all those great new titles coming to the format next year - means that 2010 looks like it's going to be a great year for Blu-ray Disc.

With that, we're calling 2009 a wrap! We'll see you back here on Monday with the latest news and more, as we start getting ready for our coverage of CES in Las Vegas next week.

From all of us at The Digital Bits, we wish you a very happy and safe New Year!

12/30/09

Well... as you might expect on this, the penultimate day of 2009, things are pretty slow. At the Hollywood studios and CE manufacturers, most folks are decidedly "out of the office" enjoying the last of their vacations, and those that are around are getting ready for CES a week from now. So there's just very little to report news-wise.

Given that, I thought we'd offer you more of the latest Blu-ray and DVD cover art. A couple of these covers are hot off the wires, including Universal's A Serious Man (due 2/9). Also available below are Sony's Last Action Hero, Cliffhanger (due 1/12) and Black Dynamite (due 2/16) and Warner's HALO Legends (2/9). Enjoy!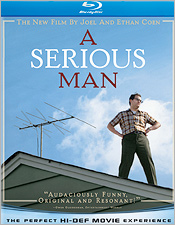 Stay tuned!

12/29/09

Our very own Russell Hammond has updated the Release Dates & Artwork section of The Bits, featuring all the latest and greatest in DVD and Blu-ray cover scans, complete with Amazon.com pre-order links for each title. As always, a small portion of ANYTHING you purchase from Amazon after clicking to them through our links goes to help support our work here at The Bits and we really do appreciate it.

Speaking of Amazon, the retailer has a great new Gold Box Deal for you fans of classic Monty Python. They've got A&E Home Video's 16-disc The Complete Monty Python's Flying Circus: 16 Ton Megaset on DVD for just $34.99 - for one day only! Regular SRP is $99.95, so that's a helluva good deal for some of the best laughs in the history of television. Never was fish slapping and SPAM so affordable, so do take advantage if you're interested.

Given the 'tween holiday week, nothing much of importance happened today in Hollywood. However, we do have a few interesting release announcements for you...

Universal has officially set the Coen Brothers' A Serious Man for DVD and Blu-ray Disc release on 2/9. Extras will include 3 featurettes (Becoming Serious, Creating 1967 and Hebrew and Yiddish for Goys). We assume the Blu-ray will add BD-Live access. DVD audio will be Dolby Digital 5.1, while the Blu-ray will feature DTS-HD MA 5.1.

That same day, Universal will also release a Pride & Prejudice: Collector's 2-Disc Edition DVD (a Blu-ray version streets on 1/26), as well as the DVD and Blu-ray editions of Couples Retreat, which we've mentioned previously. LEGO: The Adventures of Clutch Powers follows on DVD on 2/23, with Norman Z. McLeod's 1933 version of Alice in Wonderland arriving on DVD on 3/2. Destination Truth: Season 1 and Monk: Season Eight also arrive on DVD on 3/16.

Meanwhile, RHI Entertainment and Vivendi Entertainment have set Hellhounds for DVD only release on 2/16, as part of their "Maneater" series.

Microcinema International has hinted at a few of the titles they're bringing to DVD in 2010, including Lars Movin and Steen Roller Rasmussen's Words of Advice: William S. Burroughs on the Road, Hal Hartley's Surviving Desire and Possible Films: Volume Two, Phil Grabsky's In Search of Beethoven, Lynn Hershman Leeson's Teknolust and Conceiving Ada, Checkerboard Films's Alex Katz: Five Hours and Luis Buñuel's Las Hurdes. Street dates are all TBA.

Finally, Eagle Rock Entertainment has a whole bunch of music (and a few TV titles too) coming in early 2010, including Cliff and the Shadows: The Final Reunion (DVD) and Status Quo: Pictures - Live at Montreux 2009 (Blu-ray) on 1/19, A Concert by the Lake (Blu-ray - various artists including Gary Brooker, Andy Fairweather Low, Mike Rutherford, Paul Carrack, Henry Spinetti, Ringo Starr, Eric Clapton, Roger Taylor, Katie Melua and The Drifters) on 2/16, Joan Armatrading: Steppin' Out (DVD) and Gary Moore: Definitive Montreux (2DVD/CD) on 2/23, Tom Petty: Classic Albums - Damn the Torpedoes (DVD and Blu-ray) on 3/30, Free: Live at the Isle of Wight (DVD) TBA in March, Lifetime's Blood Ties: The Complete Series (DVD and Blu-ray) on 4/6 and finally Showtime's Tracey Ullman: State of the Union - Season 2 (DVD) TBA in April.

We'll leave you today with a little more cover artwork. Here's Anchor Bay's Pandorum (Blu-ray - 1/19), Universal's The Vampire Assistant (both formats - due 2/23), MGM's To Live and Die in L.A. (Blu-ray - 2/2), Sony's The Damned United (Blu-ray - 2/23) and Lionsgate's Contempt: Studio Canal Collection (Blu-ray -2/16)...




Stay tuned!

12/28/09

Happy Holidays, everyone! We trust your holidays are going well. Some of you are probably back at work today, while others may be traveling home still or taking a few extras days off. Whatever the case, we hope you're having a great time.

I took some time to catch a few movies, including Fantastic Mr. Fox and Up in the Air. I'm also hoping to catch Avatar once more, and also see The Hurt Locker, which has returned to theatres for a limited engagement. By the way, if you're going to see Avatar, DEFINITELY try to see it in IMAX 3D if at all possible, but at least see it in 3D. Trust me, it's worth holding out for 3D - that's really the whole point of the film.

Here at the site today, we're pleased to present a brand new regular column at The Digital Bits: Mark A. Altman's MOS DEF! Mark's an old friend of ours, and you may already be familiar with his work. In the print realm, he was the publisher of CFQ and Femme Fatales, he founded Geek Monthly (to which Doogan and I regularly contribute) and he's co-writer of the recently released comic book, The Unknowns. As a writer/producer in Hollywood, his work includes the award-winning cult classic Free Enterprise, Dimension Films' DOA: Dead or Alive and ABC's Castle. Like the rest of us here, Mark's also a lifelong home entertainment aficionado, whose collection has included everything from vinyl to 8-Tracks to laserdiscs, DVDs and now Blu-ray Discs. We're thrilled to welcome his new monthly column to The Bits! His first installment is a rundown of recent Blu-rays he's checked out and enjoyed. So click on the link to check it out and enjoy!

There's not a lot of release news today, but Lionsgate has officially set Mad Men: Season Three for DVD and Blu-ray release on 3/23 (SRP $49.98 for DVD and $49.99 for BD). Extras will include all 13 episodes and "special features including extensive commentaries and innovative featurettes that showcase interviews with the cast and crew and examine the historical events that shaped 1963. The Blu-ray Disc also features an interactive look at the inventions, events and people that defined the year while the DVD will be housed in limited edition "lowball glass" packaging."

Also, 20th Century Fox will release Free Style on DVD on 2/9 (SRP $22.98).

And in other news, Home Media is reporting that select retailers in Southern California (and likely around the country as well) are offering after Christmas sale prices on Blu-ray players and software. So if you're looking for deals, they're out there.

Stay tuned!

12/23/09

All right... we've got a couple cool review items for you on this our last post before the Christmas holiday.

First, I've finished a pair of reviews of recent Blu-ray titles, including Indican Pictures' The Wonder of It All and Lionsgate's Wallace & Gromit: The Complete Collection. Both are well worth your time, so do check them out.

Also today, our very own Barrie Maxwell has turned in a new holiday Classic Coming Attractions column - his last column of 2009 - featuring reviews of 12 new and recent DVD and Blu-ray releases, including TCM/Universal's Remember the Night, VCI's A Christmas Carol (Blu-ray), Fox's Miracle on 34th Street (Blu-ray), VCI's Summer Storm, Warner's Karloff & Lugosi Horror Classics, Warner Archive's Wichita and The First Texan, E1 Entertainment's The Barbara Stanwyck Show: Volume 1, Criterion's Downhill Racer, A&E and The History Channel's The World at War, and Grapevine Video's California Joe and Canyon City. As always, he also runs down the latest classic release announcements. Enjoy!

Finally today, we've kicked off a pair of new Giveaways, offering each of you the chance to take home copies of Fox's (500) Days of Summer and Universal's 9 on DVD. Entries will be accepted until Noon (Pacific) on Sunday, January 3rd. Click on the links to get started and good luck!

And that's it for this week. We'll be away over the next few days as we celebrate the holiday, but we'll return bright and early on Monday morning (12/28). So with that, from all of us here at The Digital Bits, we wish you a very Merry Christmas, and hope that you each have a wonderful holiday with your family and friends. Be sure to watch some great movies on Blu-ray once you've finished all that gift-buying and feasting!

Peace out and see you Monday!

12/22/09

Afternoon, folks. Hope your pre-Christmas activities are proceeding well.

Thanks for indulging us yesterday, as we honored our late friend Paul Prischman. Those of you who own and enjoy copies of Monster House, The Fly II, Blade Runner: The Final Cut, both versions of Spider-Man 2, American Gangster, the Gladiator: Extended Edition, the Blue Thunder: Special Edition, both versions of Kingdom of Heaven and a few other titles on DVD (a few are also on Blu-ray) have something in your own lives made better by Paul's efforts. If you read the tribute Doogan and I wrote for Geek Monthly, you'll know that he was truly one of the great people we've ever met in this business, and he touched a lot of lives out here. He will be sorely missed. For those who might be interested, our tribute to Paul will continue to be available the Paul's Brain Trust website, which we'll host here on The Bits indefinitely.

We should also note today the passing of two other people known to many in the entertainment industry. Actress Brittany Murphy passed away on Sunday of causes as yet unknown. There's been some speculation that she had drug additions, but whatever the reason for her death, it's a shame, as she was enormously talented. She was just 32.

And a little less well known publicly, but no less missed today, is screenwriter Dan O'Bannon, who died late last week at the age of 63. Some of you may not know his name, but you definitely know his work. O'Bannon wrote the original scripts for Alien, Total Recall and Screamers, and co-wrote the film Dark Star with director John Carpenter, in which he also starred. The debt the geek world owes him is large indeed.

Here at The Bits today, our own Russell Hammond has once again updated the Release Dates & Artwork section with all the latest DVD and Blu-ray cover art and Amazon.com pre-order links. As always, a small portion of ANYTHING you purchase from Amazon through our links goes to help support our work here at The Bits, and we really appreciate it.

Also today, our very own Dr. Adam Jahnke has just returned from a whirlwind adventure across "The Pond" to check in with a last Electric Theatre column for the year. This time around, Adam takes on James Cameron's Avatar and more, so don't miss it. (You'll find my own thoughts on the film below, so read on...)

In release news today, Warner has set The Informant! as one of their new Blu-ray+DVD+Digital Copy Combo Pack releases on 2/23 (SRP $35.99). Warner also has New Line's The Final Destination 3D set for release on DVD and Blu-ray on 1/5, with both 2D and 3D versions (and 3D glasses).

Sony has set The Damned United for release on DVD and Blu-ray on 2/23, followed by The Bible: Jesus and The Bible: Esther on DVD only on 3/2.

Universal has set Couples Retreat for release on DVD and Blu-ray on 2/9, followed by Cirque du Freak: The Vampire's Assistant on both formats on 2/23.

Paramount has set individual Blu-ray editions of The Godfather: The Coppola Restoration and The Godfather, Part II: The Coppola Restoration for release on 2/2.

Not sure if we've mentioned this one before, but Fox has set Wall Street for Blu-ray release on 2/2 as well. The studio has also set I Hope They Serve Beer in Hell for DVD only release on 1/26.

Infinity will bow Twilight Vamps and Bikini Frankenstein on DVD on 1/19, followed by Mickey Rooney: The Long & Short of It on DVD on 1/26.

Magnolia will release The Burning Plain on DVD and Blu-ray on 1/12.

And Disney is planning to release Miramax's Everybody's Fine on DVD in February.

Finally today, Weatherman Dave and I managed to take in a 3D IMAX screening of James Cameron's Avatar on Saturday morning. Now the film's story, while well meaning and honestly told, is paper thin and fairly silly. It's equal parts Dances with Wolves and The Lion King. But in the experience of this film - and it IS an experience - story doesn't really matter. What's important is the filmmaking technology on display here, much of it (by no surprise) the work of the effects team at WETA Digital - the same people who dazzled us all with The Lord of the Rings films. Whatever else you think of Avatar, I believe it represents a watershed moment in the cinema. In fact, I think it's going to have a larger ultimate impact on the business than the original Star Wars. This film represents the first time I have EVER seen fully-digital characters that actually seem to have genuine life in them, and a soul behind their eyes. Gollum from the Rings film came close, but here the filmmakers just 110% nailed it - their new motion-(and even facial expression)-capture technology is just extraordinary. And once you can create all-digital characters that seem "real", I think you can do virtually anything. I'm guessing it will be just a few years before we see a major "human" digital character on screen that is virtually indistinguishable from the actual human actors around them. Sooner or later, I'm betting that some well-known current actor or actress will have their likeness and voice digitally transcribed so they can continue to star in films for decades looking virtually unchanged. You may even see deceased actors brought back to life on the big screen, with the permission of their estates.

The other achievement here is, of course, the convincing use of the 3D process. This is not a cheesy, "spears poking at your eyes" kind of effect, but the creation of a fully believable and immersive 3D viewing space. The net effect of this is two-fold: It draws you as a viewer more fully into the story, and I think it restores the idea of big-screen, theatre-going as a special and unique experience. This is the thing that people are forgetting: Once all theatres are equipped to present films like this, 3D will not be simply used for roller-coaster action, sci-fi and fantasy films. This process can (and I think ultimately will) be applied to ANYTHING and EVERYTHING, from big action films to small, intimate dialogue dramas. It will ultimately be just like the transition from black and white filmmaking to color. And when that happens, people will have a reason to go back out to the cinema in larger numbers. Because while the industry is working hard to deliver a 3D experience at home with new HDTVs and Blu-ray players, I find it hard to believe that they can truly capture the full sensory experience I enjoyed this weekend while viewing Avatar in 3D IMAX. And the funny thing about it is, I went into this film feeling really very skeptical about it. I mean, I'd seen all the commercials on TV and though, "Really? Twelve-foot tall blue people on dragons? Right." But the 2D commercials - even in HD - just don't begin to capture the experience. And as I left the theatre, I had two distinct thoughts. First, James Cameron may just have saved (or at least breathed much new life into) the film business. And second, (and no offense to Cameron meant) imagine what a truly subtle and more sophisticated filmmaker might do with this technology! I can't wait to find out.

In any case, forget its glaring script deficiencies: Avatar in 3D is a ride WELL worth taking. The best critic quote I've heard so far about the film comes from J. R. Jones of the Chicago Reader: "Watching it, I began to understand how people in 1933 must have felt when they saw King Kong." Yes - EXACTLY. As an exercise in storytelling, Avatar is fairly mundane. But I think you'll be surprised, because the film's dazzling technological showcase means you won't care. Thus much at least is absolutely certain: Virtually ANYTHING is now possible on the big screen.

We'll be back tomorrow with one last post before the Christmas holiday, featuring a new Classic Coming Attractions column from our own Barrie Maxwell. So stay tuned!

12/21/09



12/18/09

Morning, folks. Well, today is Friday 12/18, which means this is the last weekend before Christmas. So I hope you've all got your holiday shopping done already, because it's probably going to be pretty crazy this weekend out at the mall.

This particular date also means that James Cameron's Avatar has just opened all over the planet. So if you DO have all your shopping done, there's no better way to celebrate than to go check out the latest 3D spectacular Hollywood has to offer. The reviews have continued to be pretty good, so I guess it's worth a look. At least that's what I'll be doing this weekend anyway.

Here at the site today, we've got a couple interesting things for you...

First, we've got one more update of The Rumor Mill this week, with a little more word on big titles our sources have confirmed are in the works for release in 2010 from Warner Bros. and Paramount. There's more great catalog titles in there, following on the heels of our other great catalog BD reports from earlier this week in The Rumor Mill (see here and here). You definitely don't want to miss it. 2010 is going to be a GREAT year for major catalog releases in high-definition!

In announcement news today, Lionsgate has set The Stoning of Soraya M. for release on DVD and Blu-ray on 3/9 (SRP $27.98 and $39.99). Extras will include two audio commentary tracks with the cast and crew, and the Behind the Scenes: The Making of The Stoning of Soraya M. documentary. Lionsgate also has Alice due on both formats on 3/2 (SRP $19.98 and $29.98).

Also, Shout! Factory has announced that its bringing Mr. Belvedere, Room 222 and Ironside to DVD on 1/19, available exclusively (at least at first) via their official website. Also coming from the company in early 2010 are My Two Dads: The Complete Second Season, The Bill Cosby Show: Season Two, The Goldbergs: The Complete Series and Adventures of Sonic The Hedgehog: Volume Three (release dates TBA).

And Warner Home Video has revealed that they're soon going to start releasing all new release theatrical titles as Blu-ray/DVD/Digital Copy Combo Packs (the DVD and Digital Copy versions will come at no additional cost). These will begin to arrive in stores during the first quarter of 2010. The studio is also planning a line of affordably-priced Blu-ray "double feature" releases (SRP $24.98 each), each containing a pair of leading catalog titles. The first will arrive on 2/23, and will include Dirty Harry/Magnum Force, Analyze This/Analyze That, Presumed Innocent/Frantic, Miss Congeniality/Miss Congeniality 2 and Grumpy Old Men/Grumpier Old Men.

In other news today, you know how when you're watching you favorite TV program and the commercials come on, the volume cranks up annoyingly? Well, there's word today that the U.S. House of Representatives has voted to pass a bill that would stop commercial producers from doing that. Personally, I'm all for it. You can read more here via the AP. There's also a story on this from back in September via Live Science that's worth a look.

We've got a bit of sad news to report: Roy Disney has passed away after a fight with cancer. The nephew of the legendary Walt Disney, Roy was instrumental in reinvigorating The Walt Disney Company in the 80s and 90s - a period during which he was the head of Disney Animation and oversaw the production of such recent classics as The Little Mermaid, Beauty and the Beast, Aladdin and The Lion King. He was 79.

Finally today, I wanted to let you all know that we WILL be back on Monday for at least one more post prior to taking the rest of the holiday week off. We'll be kicking off a very cool series of reviews, featuring a look at the movies of one of our favorite directors here at The Bits. So you definitely want to check back for that.

We'll leave you today with just a little more new cover artwork. Here's a look at Criterion's Days of Heaven (due 3/23), and Lionsgate's The Ladykillers (2/16) and The Running Man (2/9) all on Blu-ray...




Okay, all of you have a great weekend, good luck finding all those last minute gift bargains... and safe travels to all those of you hitting the road, or flying off to spend the holiday with family and friends.

See you Monday! Peace out...

12/17/09

Afternoon, folks!

Big news today: The Blu-ray Disc Association has officially finalized the "Blu-ray 3D" spec (that's the official name). The final spec allows 3D content to be displayed via newer polarized or active shutter glasses with full 1080p resolution delivered for each eye. The format is also display technology agnostic, and show is compatible with all display technologies (plasma, LCD, LED DLP), but a display with a higher refresh rate is required.

As was the case with BD-Java and BD-Live content, Sony's PlayStation 3 will almost certainly be the first BD player on the market - Sony plans to deliver a firmware update next year. We wouldn't be surprised to see Sony begin making select 3D games available as well. Additional BD players will be available in the first half next year (our current word is Q2), now that the spec has been finalized.

The spec calls for all Blu-ray 3D Discs to include a 2D version of the film as well, so the discs will be backwards compatible with current players for those who aren't 3D-ready yet, but may want to upgrade in the future. 3D menus and 3D-positioned subtitles are also planned for in the spec. Your new Blu-ray 3D player (when you buy one eventually) will also be compatible with all your current BDs, DVDs and CDs. The 3D video content will be encoded with the new Multiview Video Coding (MVC) codec extension of the existing AVC codec. Technicolor will be ready to replicate these discs early next year, so we expect the first title announcements from the studios (or at least the announcement of intent, with word of select titles) as soon as CES in January. The expectation is that at least 30 films will be released in the new Blu-ray 3D spec over the next year of two. You can bet James Cameron's Avatar will be one of them.

You can read more here at Video Business and Home Media, and here's the BDA's official press release...

Blu-ray Disc Association Announces Final 3D Specification
"Blu-ray 3DTM" Expected to Reach Consumers in 2010

LOS ANGELES- December 17, 2009 - The Blu-ray Disc Association (BDA) today announced the finalization and release of the "Blu-ray 3DTM" specification. The specification, which represents the work of the leading Hollywood studios and consumer electronic and computer manufacturers, will enable the home entertainment industry to bring the 3D experience into consumers' living rooms on Blu-ray Disc, the most capable high definition home entertainment platform.

"Throughout this year, movie goers have shown an overwhelming preference for 3D when presented with the option to see a theatrical release in either 3D or 2D," said Victor Matsuda, chairman, BDA Global Promotions Committee. "We believe this demand for 3D content will carry over into the home now that we have, in Blu-ray Disc, a medium that can deliver a quality Full HD 3D experience to the living room."

The "Blu-ray 3D" specification fully leverages the technical advantages of the Blu-ray Disc format to deliver unmatched picture quality as well as uniformity and compatibility across the full range of Blu-ray 3D products, both hardware and software. Notably, the specification allows every Blu-ray 3D player and movie to deliver Full HD 1080p resolution to each eye, thereby maintaining the industry leading image quality to which Blu-ray Disc viewers are accustomed. Moreover, the specification is display agnostic, meaning that Blu-ray 3D products will deliver the 3D image to any compatible 3D display, regardless of whether that display uses LCD, Plasma or other technology and regardless of what 3D technology the display uses to deliver the image to the viewer's eyes.

"From a technological perspective, it is simply the best available platform for bringing 3D into the home," said Benn Carr, chairman, BDA 3D Task Force. "The disc capacity and bit rates Blu-ray Disc provides enable us to deliver 3D in Full HD 1080p high definition resolution."

The Blu-ray 3D specification is also designed to allow PS3 game consoles to play back Blu-ray 3D content in 3D. Additionally, the specification supports playback of 2D discs in forthcoming 3D players and can enable 2D playback of Blu-ray 3D discs on the large installed base of Blu-ray Disc players currently in homes around the world.

"In 2009 we saw Blu-ray firmly establish itself as the most rapidly adopted packaged media format ever introduced," said Matsuda. "We think the broad and rapid acceptance Blu-ray Disc already enjoys with consumers will be a factor in accelerating the uptake of 3D in the home. In the meantime, existing players and libraries can continue to be fully enjoyed as consumers consider extending into 3D home entertainment."

The Blu-ray 3D specification calls for encoding 3D video using the Multiview Video Coding (MVC) codec, an extension to the ITU-T H.264 Advanced Video Coding (AVC) codec currently supported by all Blu-ray Disc players. MPEG4-MVC compresses both left and right eye views with a typical 50% overhead compared to equivalent 2D content, and can provide full 1080p resolution backward compatibility with current 2D Blu-ray Disc players. The specification also incorporates enhanced graphic features for 3D. These features provide a new experience for users, enabling navigation using 3D graphic menus and displaying 3D subtitles positioned in 3D video.

The completed specification will be available shortly and provides individual manufacturers and content providers with the technical information and guidelines necessary to develop, announce and bring products to market pursuant to their own internal planning cycles and timetables.

About Blu-ray DiscTM
Blu-ray DiscTM is the next-generation optical disc format for high definition audio-video and high-capacity data software applications. A single-layer Blu-ray Disc holds up to 25 gigabytes of data and a double-layer Blu-ray Disc holds up to 50 gigabytes of data.

About the Blu-ray Disc Association
The Blu-ray Disc Association (BDA) is responsible for promoting and developing business opportunities for Blu-ray Disc - the next-generation optical disc format for storing high-definition movies, games, photos and other digital content. The BDA has more than 180 members. Its Board of Directors consists of individuals affiliated with the following companies: Apple Inc., Dell Inc., Hewlett-Packard Company, Hitachi, Ltd., Intel Corporation, LG Electronics Inc., Mitsubishi Electric Corporation, Panasonic Corporation, Pioneer Corporation, Royal Philips Electronics, Samsung Electronics Co., Ltd., Sharp Corporation, Sony Corporation, Sun Microsystems, Inc., TDK Corporation, Thomson, Twentieth Century Fox, Walt Disney Pictures and Television, and Warner Bros. Entertainment Inc.

Stay tuned...

12/16/09

Okay, we've got a few more new announcements for you today...

Lionsgate has set Planet Hulk (DVD and Blu-ray), More than a Game and Wolverine and the X-Men: Fate of the Future for release on 2/2, followed by Jim Henson's Fraggle Rock: Wembley's Egg Surprise, Colors Are Fun!, Shoot First and Pray You Live, Jim Henson's The Hoobs: Hoobloads of Learning and Fun, Drop Zone (Blu-ray), The Running Man (Blu-ray), The Phantom (Blu-ray) and Hard Rain (Blu-ray) on 2/9, Good Hair, Cabin Fever 2: Spring Fever, Cabin Fever (Blu-ray), From Mexico with Love, Shaun the Sheep: A Woolly Good Time, Contempt: The Studio Canal Collection (Blu-ray), The Ladykillers: The Studio Canal Collection (Blu-ray) and Akira Kurosawa's Ran: The Studio Canal Collection (Blu-ray) on 2/16, and finally The September Issue, Nurse Jackie: Season One (DVD and Blu-ray), LeapFrog: Math Adventure to the Moon, Open Graves and Wrong Side of Town (DVD and Blu-ray) on 2/23.

Meanwhile, Universal has set In Plain Sight: Season Two and Tremors: The Complete Series for DVD release on 3/9, followed by Destination Truth: Season One and Monk: Season Eight on 3/16.

Icon Home Entertainment will release Triangle on DVD and Blu-ray Disc on 3/1.

Anchor Bay has Pandorum due on DVD and Blu-ray on 1/19, followed by The Girl Next Door, The Fallen Ones and He Was a Quiet Man all on Blu-ray on 2/2.

CBS and Paramount have announced a bunch of new TV DVD titles for release in March, including Have Gun-Will Travel: Season 4, Volume 1 and Matlock: The Fourth Season on 3/2, Matt Houston: The First Season, Walker, Texas Ranger: The Seventh Season and a Walker, Texas Ranger: The Complete Series Pack on 3/9, Hawaii Five-O: The Eighth Season on 3/16, and 7th Heaven: The Tenth Season, Sabrina, The Teenage Witch: The Sixth Season and Krod Mandoon and The Flaming Sword of Fire (for Comedy Central) on 3/23.

And a number of you have asked about possible Blu-ray releases of Hayao Miyazaki's Castle in the Sky, My Neighbor Totoro and KiKi's Delivery Service, which Disney is re-releasing in new DVD special editions on 3/2. Consider this Rumor Mill-worthy, but our sources tell us they are in the works, however they'll likely be released in Japan first. They're probably at least a good year away from U.S. release.

Here's a look at more new cover artwork... Fox's Amelia on DVD and BD (due 2/2), Criterion's Yojimbo & Sanjuro BDs (3/23), Lionsgate's Ran on BD and Comedy Central's South Park: The Complete Thirteenth Season on DVD and BD (3/16)...




Stay tuned!

12/15/09

Okay... we've got some good stuff for you today...

First up, we've got two more Blu-ray Disc reviews for you this afternoon: Universal's Inglorious Basterds and Manga and Anchor Bay's animated Blood: The Last Vampire. Do check them out!

Also today, our own Russell Hammond has once again updated all our Release Dates & Artwork section with all the latest DVD and Blu-ray cover scans and Amazon.com pre-order links. As always, a portion of ANYTHING you order from Amazon after clicking through to the online retailer from our links goes to help support our continuing work here at The Bits and we really do appreciate it.

Speaking of that work, we've got a MAJOR update in The Rumor Mill this afternoon: We've been polling our sources over the last couple months for word on some of the MAJOR catalog Blu-ray titles that are being worked on or planned for release in 2010 and 2011. You guys are DEFINITELY not going to want to miss this, so enjoy!

And in actual announcement news, 20th Century Fox has set Amelia for release on DVD and Blu-ray Disc on 2/2/10 (SRP $29.98 and $39.99). Both versions will include the theatrical cut of the film, deleted scenes and 3 featurettes (Making Amelia, The Power of Amelia Earhart and Movietone News). The Blu-ray will add 2 more featurettes (The Plane Behind the Legend and Re-constructing the Planes of Amelia) as well as a Digital Copy disc.

Meanwhile, Shout! Factory (man, I love these guys) is releasing ANOTHER great DVD title I've been hoping to see for years: The T.A.M.I. Show: Collector's Edition! Due on 3/3 (SRP TBA), you'll get the complete 1964 concert film (recorded live at Santa Monica Civic Auditorium on 10/29/1964) along with new audio commentary by director Steve Binder, original T.A.M.I Show radio spots and a 20-page booklet with liner notes and rare photos and memorabilia. The concert includes vintage performances by the likes of Jan and Dean, Chuck Berry, Gerry and The Pacemakers, Smokey Robinson & The Miracles, Marvin Gaye, Lesley Gore, The Beach Boys, Billy J. Kramer and The Dakotas, The Supremes, The Barbarians, James Brown and The Flames AND The Rolling Stones! Pretty damn tough not to love that. Very, very cool!

Boy, we love these guys too: Criterion has announced more great new additions to their Collection for release in March, including Blu-ray versions of Akira Kurosawa's Yojimbo (#52) and Sanjuro (#53 - both due 3/23 and available individually or in a 2-pack), Terrence Malick's Days of Heaven (#409 - also due 3/23) and Nicholas Ray's Bigger Than Life (#507 - 3/23 as well). Bigger Than Life will also be available on standard DVD that day, as will Marco Ferreri's Dillinger Is Dead (#506 - due 3/16) and Letters from Fontainhas: Three Films by Pedro Costa (#508 - due 3/30). Speaking of Criterion, we're going to be kicking off something VERY special with them over the next couple days, so do check back for it!

Also today, Sony has set Stepfather for DVD and BD release on 2/9, followed by Coco Before Chanel on both formats on 2/16 and Hachi: A Dog's Tale on both formats on 3/9.

And Comedy Central and Paramount have set South Park: The Complete Thirteenth Season for DVD and Blu-ray release on 3/16. Extras will include (at least) mini-commentaries on all of the episodes with Trey Parker, Matt Stone and others.

Finally today, Bits reader Michael D. e-mailed yesterday to say that he recently purchased a copy of Magnolia's Let the Right One In on Blu-ray from Amazon.com, and he received the corrected version with English theatrical subs. Which means the retailer now has them in stock, and you should have no problems getting your hands on a copy though them. Here's their order page for the title. Thanks, Michael!

Stay tuned...
More Archived Posts
Back to Current Posts