-Newsletter est. 4/15/97-
-Website est. 12/15/97-



page updated: 6/14/06
My Two Cents
(Archived Posts 6/8/06 - 5/19/06)
Back to Previous Archives
Back to Current Posts

(LATE UPDATE - 6/8/06 - 5:30 PM PDT)

We covered high-def in our earlier post today, so now it's time for a standard DVD release news update. There's certainly plenty of it, so here goes (in no particular order)...

First up, New Line has set Hoot for release on 8/15. The DVD will include anamorphic widescreen video, Dolby Digital 5.1 audio, commentary with director Wil Shriner and Carl Hiaasen, 6 behind-the-scenes featurettes, a blooper reel and a trio of interactive "animal" games.

Universal has revealed the "forthcoming" DVD release of Inside Man. We don't have an official street date yet, but we expect it to arrive sometime around 8/8. The title will be available in both anamorphic widescreen and full frame (SRP $28.98 each). A Backdraft: Anniversary Edition is currently set for release on 9/12 (SRP $19.98), along with Bad City and Las Vegas: Season Three. The previously announced Boris Karloff, Chucky and Inner Sanctum Mysteries collections follow on 9/16. Kevin Bacon's Loverboy is now set for release on 9/26. One last Universal update... the street date for the Double Indemnity: Special Edition has now been moved up a week from 8/29 to 8/22.

Sony has revealed that they'll release L'enfant (The Child) on 8/15, along with The Flying Nun: The Complete Second Season and The Jeffersons: The Complete Fifth Season. On 8/8, look for Don't Come Knocking and Beautiful People: The Complete Series. Also, as you might have guessed based on the Blu-ray Disc release date, The Benchwarmers is due on 7/25.

Those hoping for new UMD news from Sony will be comforted to learn that the studio will release The Benchwarners on 7/25 and Leon: The Professional on 8/15. We've updated the UMD Release List accordingly.

20th Century Fox, meanwhile, has added Arrested Development: Season Three to its 8/29 release slate. Prison Break: Season One arrives on 8/8. Fox has also announced a decent September DVD slate, set to include Frankenstein Unbound, a Shock Treatment: Special Edition, a Rocky Horror Picture Show/Shock Treatment 2-pack, Jesse James (1939), The Return of Frank James (1940) and The True Story of Jesse James (1957) on 9/5, Black. White., The Laurel & Hardy Collection: Volume 2 (including A-Haunting We Will Go, The Dancing Masters and Bullfighters), Cameron Diaz: The Celebrity Pack (including In Her Shoes, There's Something About Mary and A Life Less Ordinary), Martin Lawrence: The Celebrity Pack (including Big Momma's House: Special Edition, Rebound and Black Knight), Michael Douglas: The Celebrity Pack (including Don't Say a Word, Wall Street and War of the Roses), Sandra Bullock: The Celebrity Pack (including Speed, Hope Floats and Love Potion #9), a Taps: 25th Anniversary Edition and the new 2-disc DVDs of Star Wars - Episode IV: A New Hope, Episode V: The Empire Strikes Back and Episode VI: Return of the Jedi on 9/12, Bob Newhart: Button Down Concert and The Family Guy: Volume 2 on 9/19, and finally Behind Enemy Lines II: Axis of Evil and a Behind Enemy Lines Box Set (containing both the sequel and the original) on 9/26.

Buena Vista will release Dimension and Miramax's Scary Movie 4: Unrated & Uncensored on 8/15 (SRP 29.95). Both full frame and anamorphic widescreen versions of the 91-minute extended cut DVD will be available, as well as a full frame 84-minute theatrical cut DVD. All three will include 15 deleted and extended scenes with optional director's commentary, bloopers, audio commentary with director David Zucker and others, 6 behind-the-scenes featurettes, the film's NBA TV spot and more.

Moving on today, you fans of classic Saturday morning fare will be pleased to learn that BCI Eclipse is releasing Prince Valiant on 7/4, and both She Ra Princess of Power and Ultra Man on 7/18! Prince Valiant will be a 5-disc set containing the first 33 episodes, along with "interviews with the creators and directors, episode specific commentary and a slideshow gallery of the Humanities award-winning episode The Flute." She Ra Princess of Power is a 2-disc set due to contain the "top five fan selected episodes, the Secret of the Sword theatrical film, the I Have the Power music video as well as Easter eggs and commentary from the creators. The custom packaging includes never before seen art card renderings from renowned comic artists Brandon Peterson and Joe Chiodo." Finally, Ultra Man will include 20 uncut and remastered episodes on 3 discs, with audio available in both the original Japanese (with English subtitles) and dubbed English (as originally recorded by the U.S. voice cast of Speed Racer).

Finally today, Paramount has set Beavis & Butt-head: The Mike Judge Collection - Volume 3 for release on 8/1. Larry the Cable Guy: Health Inspector follows a week later on 8/8, along with Laguna Beach: Season Two. New catalog single-disc releases of Some Kind of Wonderful and Pretty in Pink arrive on DVD on 8/29 (extras, if any, are still TBA).

We'll be back tomorrow with those new columns and still more new DVD release news. Also, just to let you know, we have a new Upcoming DVD Cover Art section update in the works, to be posted once the server move is complete.

Stay tuned!

(LATE UPDATE - 6/8/06 - 1 PM PDT)

Okay... we've just posted the complete transcript of the online chat that our friends over at The Home Theater Forum held with representatives of Warner Home Video on Tuesday night. As expected, there's some great information contained in the chat. Among the big news revealed is that Warner will be releasing all of the classic King Features Popeye cartoons on DVD in 2007. This will include all of the original theatrical shorts made from 1933 to 1957, along with the more recent made-for-TV shorts seen in the 1960s, 70s and 80s. They are also announcing disc replacement programs for The Looney Tunes Golden Collection: Volume 2 (Disc 4 - some of the shorts were included in interlaced rather than progressive video format) and also the Tom and Jerry Spotlight Collection: Volume 2 (some of the shorts were the censored versions and should have been uncensored). They also expect to have an exchange program in place for the censored discs in Tom and Jerry Spotlight Collection: Volume 1 soon (we'll post the details of these exchange programs as soon as they're available). You'll find a quick summary of the information learned at the end of the chat.

Also, TVShowsonDVD is reporting that Universal currently plans to street Battlestar Galactica: Season 2.5 on 9/19, featuring the second half of the show's sophomore season (episodes 11-20). Look for the set to include over 10 hours of exclusive bonus content (including deleted scenes and producer Ron Moore's "podcast" commentaries), as well as the extended version of the mid-season finale episode Pegasus. Video will be anamorphic widescreen with audio in Dolby Digital 5.1. Keep in mind that this information has yet to be officially announced, so consider it Rumor Mill worthy in the meantime.

Stay tuned...

(EARLY UPDATE - 6/8/06 - 12:15 PM PDT)

We start today with news that Toshiba has officially announced the first firmware update for its HD-A1, HD-XA1 and HD-D1 HD-DVD players (the HD-D1 is the all-black Wal-Mart version of the HD-A1). This update is V1.2, and it reportedly "addresses certain disc playback and HDMI/DVI issues identified by Toshiba." This includes the problems many (including us here at The Bits) have had with discs freezing, skipping and losing audio sync during playback, as well as issues of poor HDMI connectivity with HD monitors and projectors. You can find the official details here at Toshiba's HD-DVD website (look under "Support"). The firmware update is available either via the player's Ethernet connection (see your player's manual and follow the instructions carefully - it takes about 30 minutes to download and install) or you can request a firmware update disc via the mail-in card that came with your player (you can also call 800-319-6684 if you have any questions). I'll be personally trying the update tonight and then testing it over the weekend as we complete a bunch of in-progress HD-DVD reviews. I'll let you know how (and if) it works on Monday. Early reports from a couple of our readers, however, are that it's a pretty effective fix.

Speaking of HD-DVD, Warner has officially announced the 6/13 release of 16 Blocks on the format as an HD-DVD/DVD combo disc (SRP $39.99), day and date with regular DVD. We've updated the High-Def Release List accordingly.

Meanwhile, Pioneer has revealed that they're delaying the debut of their BDP-HD1 Blu-ray Disc player until September to allow for more compatibility testing with software. The company is also dropping the expected retail price from $1,800 to $1,500. The player had initially been expected to street this month. Sony has also delayed their first Blu-ray Disc player, the BDP-S1, until August for similar reasons. However, Sony Pictures Home Entertainment is moving ahead with plans to begin releasing the first Blu-ray Disc movie titles later this month, for use in compatible PC and laptop Blu-ray drives, which will be available this summer.

While we're talking Sony's Blu-ray Disc releases, we should inform you that the company has just announced the release of The Benchwarmers on 7/25 (day and date with regular DVD), with the catalog titles The Big Hit, Black Hawk Down, Memento, Sense and Sensibility following on 8/15. They've also delayed the new Underworld: Evolution Blu-ray Disc from its original 6/6 release date to 6/20.

Also, Sony BMG Music Entertainment has revealed that it expects to release its first two music titles on Blu-ray Disc format sometime this summer (the specific dates are still TBA). These include Rod Stewart: Live at Royal Albert Hall and John Legend: Live at the House of Blues. Again, we've updated the High-Def Release List accordingly.

Back with more shortly. Stay tuned...

(EARLY UPDATE - 6/8/06 - 11 AM PDT)

Okay... looks like we're back and good to go. The server move is still ongoing (we expect it to be completed this weekend), but we at least have upload access to update the site again. So we'll be making multiple posts today and tomorrow to catch up on all the latest DVD and HD news. We'll also be posting those new columns from Barrie and Adam. And watch for the HTF Warner chat transcript to go live shortly. Thanks for your patience as we get back to normal around here - it's very much appreciated.

Stay tuned...

6/5/06

Hi, Everyone! Quick update on the server move. It should be happening any time now. There's work going on here to make the transition occur smoothly, but there's bound to be a few bumps, so we appreciate your patience. We should be back with a post tomorrow and Tuesday, and we'll keep you up to date. Watch for new columns from Barrie Maxwell and Adam Jahnke in the next couple of days, and the first of many long-overdue HD-DVD format reviews later in the week. We'll also catch you up on all the latest DVD and high-def news.

Also this afternoon, we wanted to inform you that our friends over at The Home Theater Forum are holding a live chat with representatives from Warner Home Video tomorrow night (Tuesday, June 6th), from 8-5 PM Pacific. This chat is designed to focus exclusively on the subjects of animation and TV product only, but there's lots of great questions to ask there. We should learn more about Get Smart, maybe what's happening with the Batman live-action TV series (which has been tied up in a rights dispute between Warner and Fox) and lots more. Click on the link for all the details on how to participate. As always, we'll have the complete text transcript of the chat here at The Bits on Wednesday morning in case you miss the event itself.

Thanks again for your patience and stay tuned!

6/2/06

Hi, Everyone! I just wanted to jump in here with a quick update to let you know that we're going to be moving The Bits to a new server this weekend. So be aware that the site may be down from time to time over the next few days. We hope to be back up and running by Monday, or Tuesday at the latest. We'll let you know as soon as we're back. Thanks for you patience in the meantime.

Have a great weekend!

6/1/06

Today's update is going to be a quickie due to family stuff going on around here at The Bits - West, but we do have a little bit of DVD-related news and cover art for you, plus word on a cool book signing event here in L.A. this weekend.

First up, The Weinstein Company will be releasing Lucky Number Sleven on DVD on 8/22.

First Look Pictures has The Breed due on 8/22 as well.

Our very own Adam Jahnke and Tromatic director Lloyd Kaufman will be joining The Toxic Avenger himself (and the Tromettes!) for a book signing this Saturday (6/3) here in the L.A. area. They'll be signing copies of their new book, The Toxic Avenger: The Novel, at the Dark Delicacies book store in Burbank (4213 W. Burbank Blvd.) starting at 7 PM (Pacific). You can visit Adam's My Space page and blog for all the details. Should be a lot of fun, so if you're in the area, do check it out!

And here's that cover art... Warner's Knute Rockne All American (8/15) and the new HD-DVDs of The Perfect Storm, Firewall and Constantine (due next Tuesday, 6/6), Paramount's Mission: Impossible - The Complete First TV Season (due 9/12) and Universal's Surface: The Complete Series (8/15)...




Told you it was a quickie!

Stay tuned...

5/31/06

Well... the big news today is that MGM has decided to move the domestic home video distribution of its films from Sony Pictures Home Entertainment to 20th Century Fox Home Entertainment (which already handles MGM's international distribution). This now means that MGM's films will be released on DVD and Blu-ray Disc by Fox. Sony, however, still retains its 20% ownership of the studio. We're as yet unsure when the actual transition will take place, and if the initially announced Blu-ray titles from MGM (currently set to be released by Sony) will be affected. We've also heard that EXTENSIVE work has been underway at the studio to release a series of "ultimate" James Bond DVDs and Blu-ray Discs later in 2006, and we don't know how this will be affected either. In addition to moving it's home video home, the studio is expected to reestablish its TV division as well. You can read more here at Video Business and also here at Yahoo. We do hope that with Fox handling the distribution, we'll FINALLY see those awesome 2-disc special editions of Sergio Leone's Fistful of Dollars, For a Few Dollars More and Fistful of Dynamite that came out in the U.K. in 2005, but were delayed here in the States due to the Sony takeover. Those are WAY overdue.

While on the Sony front, the studio has announced a pair of new DVD titles for release on 8/8. These include Don't Come Knocking and Beautiful People: The Complete First Season. They've also set To Live and Die in L.A. for release on UMD format on 8/8 as well.

Also, Sony BMG will be giving Transformers: The Movie a more deluxe treatment on DVD in November (street date also TBA), timed to start the promotional push for Michael Bay's forthcoming Transformers live action film, due next year. The new DVD release will include never-before-seen footage, interviews, interactive games and collectible packaging, along with the film's soundtrack on CD.

Warner has added Smallville: The Complete Fifth Season to its 9/12 slate, with Gilmore Girls: The Complete Sixth Season following on 9/19 and One Tree Hill: The Complete Third Season due on 9/26. On the theatrical side, A Slight Case of Murder (1999) is due on 9/26. A double feature DVD of National Lampoon's Vacation: 20th Anniversary Edition and National Lampoon's European Vacation is also due on 9/12. The studio has set a new Ace Ventura: Deluxe Double Feature for release on 9/5 (SRP $19.97), which will include newly-remastered versions of Ace Ventura: Pet Detective and Ace Ventura: When Nature Calls in anamorphic widescreen, with remixed Dolby Digital 5.1 audio and a bonus disc containing select episodes of Ace Ventura: The Animated Series.

Anchor Bay has announced that they'll be releasing the 2-disc retrospective documentary DVD Halloween: 25 Years of Terror on 7/25, along with Halloween 4: The Return of Michael Myers and Halloween 5: The Revenge of Michael Myers (SRP $19.98 each). The documentary set will include interviews with more than 80 different filmmakers, convention and panel footage, on-set footage from Halloween 5, galleries of artwork and production photos, a comic book and more.

Meanwhile, (consider this Rumor Mill-worthy) we're hearing that Fox is planning M*A*S*H: The Complete Eleventh Season for release in November (street date TBA), along with a deluxe box set of the complete series with at least a few newly-created extras.

In another Rumor Mill-worthy note, our friends over at TV Shows on DVD have confirmed something we've posted recently, namely that Paramount's Star Trek: The Animated Series is due to be released in November. Specially, they've learned that the tentative street date is 11/21. They're also reporting that the classic series Get Smart is going to be released by Time-Life later this year.

Finally, we've kicked off FOUR new Contests today, giving each of you the chance to win copies of Universal's John Wayne: 5 Movie Collection, Warner's The Bette Davis Collection: Volume Two box set and The Dukes of Hazard: The Complete Sixth Season, Anchor Bay's Dan Aykroyd Unplugged on UFOs and Bandai's Ghost in the Shell: S.A.C. 2nd Gig - Volume 5 Special Edition. Each of the contests will run until Noon (Pacific) on Sunday, June 11th. Click on the links to enter and good luck!

Stay tuned...

5/30/06

Morning, everyone! Boy, what a crazy weekend this has been. If our posts get a little patchy this week, it's because my family is here in town this week - for about the next 10 days actually. So Sarah and I have a full house around here, and have naturally had to spend most of the weekend cleaning and getting ready.

Matt and I did have time, however, to slip away and catch X3 on Sunday morning. Matt liked the film more than I did, but still... anyone who tells you this is a bad film is probably heavily invested in the original Marvel comic books. I read more than a few of those in my day, but not enough to really find my opinion overly influenced. X3 is actually reasonably entertaining. The problem, however, is that while it's not bad, it's also not the great third film that this series deserved. Much of the character depth and intellectual momentum that had been building in the first two films is squandered here, so that while the action pays off with big mutant-on-mutant fight sequences, the film doesn't really pay off emotionally in any satisfying way. It's a shame too, because X3 starts off very well, first re-introducing a lot of the personal conflicts and the larger philosophical/moral conflicts, and then setting them up to develop further. Then it simply forgets them all for most of the rest of the film in favor of action. There are also a couple major leaps of logic that you're asked to make that don't quite follow from what we've seen in the two previous films. Even the sacrifices that are made in this film are undermined by the fact that obvious story outs are left in place to reverse them in future sequels. All of these problems are more script-related than a result of Brett Ratner's direction. While Ratner isn't on the level of X-Men and X2 director Bryan Singer, his work here is capable enough. Ratner has basically been made the fall guy by a lot of critics of this film, and I think had Fox execs not rushed the production (and what else did you expect from the crack theatrical development team that ruined Daredevil, Fantastic Four, Electra, the theatrical version of Kingdom of Heaven and even the Alien and Predator series with the low-brow AVP and soon AVP2?), a lot of X3's problems could have been fairly easily fixed in the writing. So anyway, if you think you might be interested in seeing it, just know that X3 isn't a bad movie... it's just rather disappointing if you really loved the two films that came before it.

By the way, when you go to X3, you may get to see a new Superman Returns trailer (cool but it gives away WAY too much of the film), as well as a Ghost Rider teaser trailer. Looks interesting. Cross your fingers that Sony Pictures doesn't screw the pooch on that one.

Alright... we've got a few new announcements to report today.

First up, Universal has set The Boris Karloff Collection, Chucky: The Killer DVD Collection and Inner Sanctum Mysteries: The Complete Movie Collection for release on 9/19. The Boris Karloff Collection (SRP $29.98) will include The Black Castle, The Climax, Night Key, The Strange Door and Tower of London. Chucky: The Killer DVD Collection (SRP also $29.98) will, as you might guess, include Bride of Chucky, Child's Play 2, Child's Play 3 and Seed of Chucky. Inner Sanctum Mysteries: The Complete Movie Collection (SRP $29.98 as well) will include Calling Dr. Death, Dead Man's Eyes, The Frozen Ghost, Pillow of Death, Strange Confession and Weird Woman.

Also on the way from Universal is Brick on 8/8 (SRP $29.98) and some more new HD-DVD releases. Ray will arrive on HD-DVD on 8/8, while The Bone Collector, Spy Game and The Interpreter will follow on 8/22 (SRP $34.98 each). All will include the same extras that were available on their previous DVD releases. We've updated the High-Def Release List accordingly.

Meanwhile, Buena Vista has set Disney's direct-to-dvd Brother Bear 2 for release on 8/29 (SRP $29.99). Extras will include a "behind the music" featurette and an interactive trivia game.

Here's cover art for all of those new HD-DVD releases from Universal, along with Sony's Ultraviolet (6/27) and Basic Instinct 2: Risk Addiction (7/11) on Blu-ray Disc format.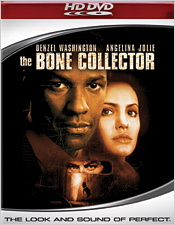 Finally this morning, Warner is kicking off yet another DVD Decision online poll (this one over at Amazon.com), giving you all the chance to decide which films you want to see released on disc from a list of several classic catalog titles. The 30 possible choices include such films as Al Capone, Gymkata, The Hand, Operation Crossbow, Up Periscope, Cimarron, The Man Who Loved Cat Dancing, Angels in the Outfield and Blume in Love among others. Ten titles will ultimately be selected (by you) and will be released in December and January respectively.

Okay... with a little luck, we'll be back with more later. Stay tuned...

5/26/06

So... you remember how we said that for every piece of good DVD news this week, there was a piece of bad news? Well... how 'bout we end the week on a REALLY great note, sans the dark could? You may have heard the word from Daily Variety this morning. Yes... Ridley Scott's Blade Runner is FINALLY, officially, coming to DVD. It's going to be coming to HD-DVD. And it's going to be coming to Blu-ray Disc as well. This is real... it's happening... and it's going to be very, very cool.

First a bit of background on the reason for the title's delay. Warner had been planning a 2-disc special edition of the film early last year... but suddenly realized that their rights to the title were about to lapse. However, the studio ponied up the big bucks to get back what is arguably one of their primo Cadillac catalog titles (dare you to say that three times fast). The ownership situation now resolved, Warner has set in motion plans to really do something special with the film. You might recall back in January when I asked them about the film at their 2006 catalog press event, they hinted that things were looking good for a 2007 release. Privately, we were told that there were BIG things in the works, but were also told that if we leaked too much about the project, we might end up like Fredo Corleone (or WORSE, that the project itself could be complicated). Needless to say, though we've been dying to talk about this for months now (and we get about two e-mails a day asking about the title), we've kept largely silent on the subject. Now that the project is finally out in the open, however, we can finally say a few things. Keep in mind that the major portion of the release is still over a year away. But here's the basic plan...

This coming September, there will be a new limited DVD release (HD-DVD & Blu-ray Disc are also planned) of the restored 1992 Director's Cut (you know... the one that isn't really a director's cut). This will be available for just four months. We believe this is basically the 2-disc release that Warner had originally planned to bow LAST year.

Then next year, just in time for the film's 25th anniversary, Ridley Scott's ultimate Blade Runner: The Final Cut will hit theaters for a limited run. This will be a REAL director's cut, with restored scenes and more - all the stuff that Ridley's always wanted to do with the film but hasn't really been given the chance to do before. That will be followed later in the year by an Ultimate Blade Runner DVD release. You can expect a multi-disc box set (again, likely with a simultaneous HD-DVD and Blu-ray Disc release) that will contain at least four different versions of the film... ALL in full anamorphic widescreen, we might add. You'll get the film's original U.S. theatrical cut, you'll get the expanded international theatrical cut, you'll get the 1992 Director's Cut and you'll get the new Final Cut as well. Now... we realize at this point, you may have questions. Keep in mind, there's a TON of additional material that's going to be included in this set that hasn't been announced and can't be talked about yet - all-new material that you've never seen before. The set is pretty early in the planning and production stage, so it's way too early to talk details, but trust us... some very cool stuff is in the works. These extras will likely be different from the September '06 release, so if you buy both you'll at least be getting your money's worth.

Imagine that... anamorphic widescreen AND real value in a DVD release! Hey... are we being punked?

You veteran Bits readers will also be thrilled to learn that longtime Ridley Scott DVD producer Charles de Lauzirika and his team are involved in project, and have already been working on the set for a while now. Lauzirika, as you may know, was the producer responsible for Fox's 9-disc, massively comprehensive Alien Quadrilogy box set, as well as the multi-disc special editions of Scott's Gladiator (from DreamWorks), Black Hawk Down (from Sony) and Kingdom of Heaven (recently available from Fox), among others. You should also know that Lauzirika and his team are big fans of Blade Runner themselves. Rest assured that they know what you guys all want to see on this release, and they're working very hard to make it as good as it can be. Trust us when we say that this project is in EXACTLY the right hands.

Alright, Replicants... here's a little eye candy from artist Drew Struzan to salve yer synthetic souls in the meantime...




So how's that for a helluva great ending to a strange week? Gosh... we feel like we should be tipping the masseuse or something. In fact, we don't think there's anything else to say for it except that we'll see you back here on Tuesday (Monday being a work holiday here in the States) with a bunch of those new HD-DVD reviews...

... and stay tuned!

(LATE UPDATE - 5/25/06 - 2 PM PDT)

Just a quick update with an interesting bit of news for you gamers... Nintendo has officially confirmed rumors that its forthcoming Wii game system will retail for not more than $250 in the States, and that it will be available "sometime in the 4th quarter." You can read more here at MSNBC. It's a pretty savvy pricing move, given the SRPs of the more expensive Xbox ($299 and $399) and the even more expensive PS3 ($499 and $599). We're betting Nintendo sells a LOT of units at $250. Interesting.

By the way... one other quick update on a topic we've mentioned previously. Amazon and many other major retailers have finally gotten more copies of the 2-disc limited edition of Universal's Munich back in stock. It was in very limited supply there for a while. Just FYI.

Stay tuned...

(EARLY UPDATE - 5/25/06 - 12:01 AM PDT)

Well... wouldn't you know it. For every bit of good DVD news this week, it seems as if there's bad to go along with it. First it was Star Wars, then The Tick. Now it seems as if Anchor Bay's The Man from U.N.C.L.E. has fallen victim. No sooner did we post the news to The Bits yesterday, we got an update from The Bay's PR firm indicating that the 7/25 release of the series' first season has been pulled indefinitely. Word is, there's a dispute over who actually owns the home video rights to the series. So the planned 4-disc set is cancelled for now... at least until the whole mess can be sorted out. D'oh!

We do have some more firm DVD release news to report today, however. First up, Lionsgate has announced the 5/30 release of ALF: Season Three and ALF: The Animated Series.

Universal has set a 21 Grams: Special Edition for release on 10/3 (SRP $19.98). They've also announced that House: Season Two will street on 8/22 (SRP $59.98 - with video in anamorphic widescreen this time, unlike the first season).

We've got a bunch of interesting (and unofficial) Paramount DVD release info in The Rumor Mill today - too much to run down here, but trust us, it's worth checking out. You'll also find a bit of Fox, Buena Vista and Universal release info in there too.

Meanwhile, Buena Vista has announced that it's now releasing its Commander in Chief in two separate volumes. The 2-disc Commander in Chief: The Inaugural Edition - Volume 1 will street on 6/27, and will contain the first 10 episodes in anamorphic widescreen video. Volume 2 will follow on 10/3, and will contain episodes 11-18 (the remainder of the series) also in anamorphic widescreen, along with bloopers, deleted scenes, an interview with Geena Davis and a behind-the-scenes featurette. The sets will sell for SRP $29.99 each.

Warner has just announced the DVD release of Henry Fonda: The Signature Collection for 9/19 (SRP $39.92). The 4-disc set will contain Advise and Consent, Battle of the Bulge, Mister Roberts and The Wrong Man, each of which will also be available separately.

Also newly announced by Warner for release on 9/26 is The Batman: The Complete Second Season and Teen Titans: The Complete Second Season (SRP $19.98 each).

Here's some interesting news for you fans of Asian action flicks... The Weinstein Company is reportedly launching a new Dragon Dynasty DVD label, through which it plans to "become the largest holder and distributor of Asian DVDs in North America" (according to this report at Home Media Retailing). Director Quentin Tarantino is reportedly involved in helping to craft the label's line of titles, which are expected to include a series of special edition and 2-disc "platinum" editions, featuring lots of extras. Jet Li's Fist of Legend and Tai Chi Master are among those titles slated for release. Some 50 Shaw Brothers titles are also expected, along with 43 titles from Fortune Star Entertainment, additional titles from Tartan's Asian Extreme line and other Asian classics like The Killer, Hardboiled, Bullet in the Head, A Better Tomorrow 1 & 2, Ong Bak 2, The Protector, Born to Fight, SPL, Seven Swords and Dragon Squad. Given what we've learned previously about the film's rights history (click here for more on that), we have a strong suspicion that the long missing Zatoichi's Pilgrimage might eventually be part of this line as well. Cross your fingers. All of these DVDs, of course, will be distributed by Genius Products.

For those of you who haven't gotten enough Star Wars DVD news in the last couple of weeks, Home Media Retailing has just posted an online story on the controversy. For the record, yours truly was interviewed for the piece along with Ron Epstein of the Home Theater Forum and Lucasfilm's Director of Publicity, John Singh. We mention the topic on this particular Thursday morning, of course, in honor of the theatrical debut of the original Star Wars 29 years ago today. If you're having trouble recalling those carefree good times, we refer you to our friend Michael Coate's excellent article on the subject over at From Script to DVD.com.

On a related note, the OriginalTrilogy.com website has posted the text of a form letter that Lucasfilm is sending out to its fans (those who've e-mailed the company to complain about the lack of anamorphic enhancement on the original film version "bonus" DVDs). None of it is going to make those of you who are already upset any happier. In any case, Lucasfilm will do what they will do. We've certainly said our piece and, ultimately, it's your $90 to spend (or not). So, barring any late-breaking developments, we're done with the subject of Star Wars DVDs for a while.

Seems like we say that about once a year, don't we? ;)

Alright... back to working on those HD reviews. Stay tuned!

5/24/06

Okay... we start today with a follow-up on Buena Vista's The Tick: Season One for 8/29, which we mentioned yesterday. As it turns out, it's no longer going to be called The Tick: Season One... but instead, The Tick: The Belated 10th Anniversary Edition. The revised press release indicates that the 2-disc set is only going to include 12 of the first season's 13 episodes. One of the episodes was apparently derailed from inclusion on the DVD release due to legal complications. That's really a shame. We hope to have exact details as to which episode had to be dropped and why soon.

We've got some Anchor Bay news for you. The company will deliver The Man from U.N.C.L.E.: The Complete First Season on DVD as a 4-disc set on 7/25. We're told at least some extras will be included.

The Bay also has the horror classic It Waits set for release on 5/23.

For those of you who follow industry goings-on, there's word today that the VSDA (Video Software Dealers Association) is merging with the IEMA (Interactive Entertainment Merchants Association) to become the EMA (Entertainment Merchants Association). Just FYI (For Your Information).

Our own Russell Hammond has posted word over at DVD Fanboy that select copies of Fox's Boston Legal: Season One purchased at Best Buy stores will include a bonus disc featuring four episodes of The Practice (BL's parent series) in which William Shatner's Denny Crane makes a guest appearance.

Anyone in the mood to take your DVDs on the run... literally? Sony has just unveiled a pretty cool little DVD Walkman, featuring a 7-inch LCD screen and both Dolby Digital and DTS capability. You can see more here at Digital Lifestyle. It's no iPod, but that's still a pretty darn sexy little box. Do you suppose a Blu-ray Walkman's on the drawing board?

How about a little new cover art to close out the morning? Here's a look at MGM and Sony's A Fish Called Wanda: Collector's Edition (8/1), Fox's standard packaging for The Simpsons: The Complete Eighth Season (8/15), Warner's The Spirit of St. Louis (8/15), Universal's Radioland Murders and This Island Earth (both due on 8/29) and finally, Buena Vista's The Tick: The Belated 10th Anniversary Edition (also 8/29)...




And here's a little tease of the key art for a forthcoming animated release that we know a lot of you have been waiting for. There's no official details available yet, but we suspect Paramount will announce the set in next few weeks for release in September. This should get yer Trekkie blood pumping in the meantime...




Okay... now we're off to go work on some new HD-DVD reviews. Uni's The Chronicles of Riddick looks awfully damn good, I'll tell you. It's about time the serious eye candy titles started arriving on this format! Back tomorrow with more on the subject.

We hope you've enjoyed today's 100% Midichlorian-free DVD news report. We're sorry to note, however, that many Bothans died to bring you this information.

Stay tuned!

5/23/06

First up today, Video Business has just posted a story on the Star Wars DVD issue. There are some quotes and comments in there that are probably going to piss a lot of you off. According to the piece: "[Lucasfilm] felt there was little need to invest resources into sprucing up films that have already been restored to pristine form." Says Lucasfilm spokesperson John Singh: "The late '90s theatrical versions represent George's vision for Star Wars. We hoped that by releasing the original movies as a bonus disc, it would be a way to give the fans something that is fun. We certainly didn't want to be become a source of frustration for fans." Hoooo-boy. Well... so much for that idea. You know what they say: If wishes were horses, we'd all be covered in hoofprints and dung.

The story further indicates that Lucasfilm will be contacting its fans directly (probably via their Star Wars.com website and newsletter) to explain the situation. In other words, their corporate spin machine is about to start telling you why they're doing you such a big favor, and why you shouldn't care that the original versions of these films are being handled so shoddily. ('Cause... you know... it's not like they REALLY exist anymore anyway, right?) And oh, by the way, would you all please quit yer bitching and just fork over another $90 already? Because, you see, George urgently needs to build the Skywalker Ranch - East out in The Hamptons or the Lucasfilm Empire will collapse. And just for you Jedi loyalists, every paying Hyperspace member that owns at least 10 different copies of these films on VHS, Betamax, SelectaVision, Laserdisc, VideoCD, DVD (and eventually HD-DVD, Blu-ray Disc and LucasDigital 3D-matic Download)... gets the EXCLUSIVE opportunity to purchase them all again, this time dipped in 12-karat gold (along with a special bonus disc featuring video of George Lucas telling you why making these movies was all just a big waste of his time and nobody should ever have liked them in the first place)!

We overstate, of course... but only a little. You know... as much money as Lucasfilm rakes in from Star Wars, you think they could treat their fans (and their films) with just a little more respect.

Hhmmmm. This all reminds us of a line from a little art flick we liked back in the day. Lesseeee... we think it went something like...

"Buy more. Buy more now. Buy more and be happy." - THX-1138

Moving on to some release news, Sony has set I'll Always Know What You Did Last Summer, a box set of all three I Know What You Did films, Good Times: The Complete Sixth Season, Hazel: The Complete First Season and My Summer Story all for release on 8/1.

Over at Universal, the studio has just revealed a bunch of interesting new catalog DVD releases for 8/29. Look for Radioland Murders, This Island Earth, The Wizard and State of the Union to hit stores on that day (SRP $14.98 each). Radioland Murders and The Wizard are anamorphic widescreen and the other two are included in their original full frame aspect ratio. So Lucasfilm's Radioland Murders is going to be anamorphic widescreen on DVD... but the ORIGINAL versions of the Star Wars films will not. How do you like them apples?

In terms of new films, Universal is releasing the direct-to-video Bring It On: All or Nothing on 8/8, with Conviction: The Complete Series following on 8/22. FYI, Dave Chappelle's Block Party is also on the way for 6/13, just in case we haven't already mentioned it.

You Will & Grace fans will probably be pleased to learn that Lionsgate is releasing the just-aired series finale episode on DVD on 5/30.

New Line has set Antonio Banderas' ballroom dancing flick, Take the Lead, for release on 8/29.

And here's something that will get you animation fans in a tizzy (the good kind): Buena Vista has officially announced the DVD release of The Tick: Season One for 8/29 (SRP $34.99). Also on the way from the studio on 8/29 are Talespin: Volume One and Darkwing Duck: Volume One (also SRP $34.99 each). There's no word yet on the extras that The Tick: Season One might include (if any), but we do know that the release is timed to celebrate the series' 10th Anniversary.

By the way, there's one last piece of standard DVD news today... First Run Features has announced that they'll be releasing Michael Apted's highly-anticipated 49 UP documentary into a limited theatrical run on 10/6, with a DVD release set to follow on 11/14. If you haven't heard of the films before, the UP series is easily some of the most extraordinary and ambitious documentary filmmaking you will ever see. Basically, Apted interviewed a group of 14 British seven-year-olds back in 1964, and asked them about their lives and who they wanted to be when they grew up. The resulting program, Seven UP, appeared on TV in the U.K. shortly thereafter. Then, every seven years, Apted went back to interview the same children, to see what they'd been up to. He's been doing it for nearly 50 years now. The complete series includes Seven UP, 7 Plus Seven, 21 UP, 28 UP, 35 UP, 42 UP and now 49 UP. The series is quite literally the story of these 14 (now adult) lives, some of which have turned out well... and some not so much. It makes for remarkable viewing. All of the titles in the series up to this point are available on DVD from First Run as part of a 5-disc box set, and we highly recommend it.

We've also got an update for you today on one of those Warner HD-DVDs that was announced late yesterday. It seems that Constantine will be the first Warner HD-DVD release to include a feature called "In-Movie Experience," which is basically a super-über Follow the White Rabbit or Infinifilm-style interactive option that lets you access all kinds of supplemental material while you're watching the film itself. We'll be curious to see how much the IME really improves on this kind of interactivity and how much of it is really just a reinvention of an already functional (and been done) wheel.

Around the site today, we've kicked off TWO new Contests, giving each of you the chance to win copies of Warner and the BBC's Little Britain: The Complete Second Series, as well as Anchor Bay's two new Master of Horror titles, Mick Garris: Chocolate and Don Cosarelli: Incident On and Off a Mountain Road. Both contests will run until Noon (Pacific) on Sunday, May 28th. Click on the links to enter and good luck!

One last thing before we sign off today... we've had a lot of you reporting that the animated banner we've been running for Warner's Samurai Jack: Season Three has been crashing Firefox browsers. We'll be pulling the banner soon while our ad service looks into the problem. Thanks for letting us know about this issue and sorry for the inconvenience. Aku strikes again!

Stay tuned...

(LATE UPDATE - 5/22/06 - 5 PM PDT)

This is just a quick update to let you all know that Warner Home Video has just announced three more HD-DVD releases for 6/6. Two are catalog titles, Constantine and The Perfect Storm, and will sell for SRP $28.99 each. One is a new release, Firewall, which will be available on the HD-DVD/DVD combo format day and date with its separate, standard DVD version. The combo disc will sell for SRP $39.99. All of the extras on the DVD versions will be included on the HD-DVDs.

Meanwhile, Sony has announced the Blu-ray Disc release of Basic Instinct 2: Risk Addiction on 7/11, day and date with its standard release. The DVD will be available in both R and Unrated versions (SRP $26.96 each), while the Blu-ray Disc will strangely only be available in the R-rated version (SRP $38.95). You'd think Sony would load the Blu-ray Disc up for $12 more. Extras on the R-rated discs will include a director's commentary and a making-of documentary. The unrated DVD will also include deleted scenes and additional features.

Naturally, we've updated the High-Def Release List accordingly.

Stay tuned...

(LATE UPDATE - 5/22/06 - 10 AM PDT)

Hey everyone! We've got a little more new DVD announcement news for you this morning.

First though, a follow up on our Night Stalker signing post from earlier this morning. The signing events is on May 30th... so NEXT Tuesday... not tomorrow. Just FYI. Don't want anyone showing up a week early! I've corrected the text below, but please adjust your plans accordingly.

Okay... Sony has announced a pair of new DVDs for release on 8/1. The first is producer Irwin Allen and director Harry Harris' live-action version of Alice in Wonderland (SRP $19.94), starring Shelley Winters, Ernest Borgnine, John Stamos, Beau Bridges, Pat Morita and Ringo Starr. Interesting, no?

Well, it gets better. Word of this second title has made our day here at The Bits. It's a 2-disc A Fish Called Wanda: Collector's Edition (SRP $24.96). The set will include the film in anamorphic widescreen video, audio commentary by star John Cleese, 30 minutes of deleted and alternate scenes, the A Message from John Cleese introduction video, the Kulture Vulture and Something's Fishy documentaries, John Cleese's First Farewell Performance, something called Farewell Featurette: John Cleese (don't know if that's the same or different as the last one, but that's what the press release says), a text trivia track, a photo gallery, Easter eggs, the original theatrical trailer, and an insert booklet. Very cool news indeed. My favorite line in the whole film: REVENGE!!! We've been waiting for this SE for a long time. Nice.

Alright. 'Nuff for now. Stay tuned...

(EARLY UPDATE - 5/22/06 - 12:01 AM PDT)

Well... another Monday, another work week and probably lots more DVD news.

Speaking of news, word about the forthcoming original theatrical Star Wars DVDs using an recycled 1993 laserdisc transfer (rather than offering a new anamorphic widescreen transfer) is quickly finding its way around the Net. Many are not happy about it - neither Star Wars fans nor the home theater crowd. For the record, you can now find stories about this up at Ain't it Cool News, Collider.com, TheForce.Net, JediNet.com, DVD Snapshot and, of course, Original Trilogy.com to name just a few. It's also a hot topic of discussion at The Home Theater Forum, AVS Forum and even on the Star Wars.com message boards. Sooner or later, one suspects that word of the fan dissatisfaction will start appearing in the mainstream press as well. We'll keep you posted.

On a brighter note this morning, for those of you who are fans of ABC's short-lived Night Stalker TV series (a revival of the infamous 1970s series Kolchak: The Night Stalker) and who happen to live in the L.A. area... we've got a DVD signing event to report. Next Tuesday (May 30th) from 7-9 PM (Pacific), producer Frank Spotnitz (who also produced The X-Files) will join series star Stuart Townsend (and possibly Gabrielle Union) at the West Hollywood Best Buy store to sign copies of Buena Vista's new Night Stalker: The Complete Series DVD set. The store is located at 1015 N. La Brea, at the corner of Santa Monica and La Brea. If you're a fan, you definitely don't want to miss it.

In a bit of announcement news, Paramount has currently set a 2-disc set of The Animation Show for release on 9/5, featuring some of the best animated shorts as presented by Mike Judge and Don Hertzfeldt.

Also today, there's word from Video Business that Sony DADC has officially started its Blu-ray Disc replication lines here in the States. Titles are being manufactured now in anticipation of next month's format launch.

By the way, there's a cool new Superman Returns trailer online today for those of you who might be interested (click here to see it in Quicktime). The trailer for Oliver Stone's forthcoming World Trade Center is now online as well.

We'll be back with more later, so stay tuned...

5/19/06

We want to take a few moments this morning to post some follow-up thoughts on our Star Wars DVD editorial from yesterday. Since we first posted the DVD transfer information, and especially after our comments of yesterday morning, we've received many hundreds of e-mails from Star Wars fans, home theater enthusiasts and industry insiders (our sincere thanks to all of you for your thoughts), nearly all of whom agree with our sentiments, specifically that if Lucasfilm is going to release the original theatrical versions of the Star Wars films on DVD, they should at least present them in anamorphic widescreen to ensure some semblance of acceptable video quality for fans who may wish to purchase them. Still, a few people felt we were making mountains out of molehills.

Whatever your personal opinions, however, there remains a reality that is hard to deny, which is this: Anamorphic enhancement is the widely accepted industry standard for the presentation of widescreen films on DVD. This is not pie in the sky 'unobtanium' technology that costs untold millions to implement... it's a basic technique that is standard practice on DVD and has been for many years now, since the fairly early days of the DVD format back in 1997. Keep in mind, we're not asking for 4K high-definition presentation at this point. We're simply asking that Lucas - who has in the past been so focused on the quality presentation of his films that he created THX (and the THX certification process) to ensure it - expend a little more effort and money to ensure that the Star Wars DVDs planned for release on 9/12, which are already set to offer the original theatrical versions of these films, offer them in reasonably acceptable video quality that is commensurate to the minimum level that's considered standard for the DVD format today.

Now... we've heard all manner of excuses and contradictory official statements as to why this can't happen: 1) the original film negatives are gone, 2) the other existing original elements have deteriorated too badly, 3) there are just no quality film elements remaining anywhere that could be used, 4) the 1993 laserdisc masters are the best source material that can be found for use on DVD after exhaustive searches of the Lucasfilm Archives, etc. Some of these excuses run from the unlikely to the absurd, and all of them strike us as publicity machine spin.

We've debunked all of these excuses previously but, for the record, let's do so again:

1) The original negatives are gone, destroyed as part of the process of creating the 1997 special edition versions.

We're inclined to believe this is true. Still, the original negatives are not the only viable elements that can be used to transfer the films for home video release. There are numerous interpositive prints. There are the separation masters. Worst case, there are a number of high quality release prints available. In short, other elements exist that can be used for this purpose.

2) The other existing original elements have deteriorated too badly to be used.

We'll come back to this one in a minute.

3) There are just no quality film elements remaining anywhere that could be used.

See our answer to #1. Even if it's true that Lucas and his staff destroyed all of the original negatives, it's unlikely in the extreme that they also destroyed all of the interpositives, all of the separation masters, and all of the release prints. In fact, we know that they didn't. Where, for example, would the anamorphic footage of the original 1977 opening text crawl from A New Hope - the footage that appeared in the Empire of Dreams DVD documentary - have come from if not from quality surviving film elements? Still, even if Lucas did destroy every single scrap of original film available in the Lucasfilm Archives... we know for a fact that high quality die transfer release prints exist in the hands of a number of archives and private collectors. While not ideal, any of these could be given a high-definition transfer, a bit of digital clean-up and color-timing, and could be presented on DVD in anamorphic widescreen in quality that would be superior to a 1993 non-anamorphic laserdisc transfer.

4) The 1993 laserdisc masters are the best source material that can be found for use on DVD after exhaustive searches of the Lucasfilm Archives.

See our answer to #3. This is flatly absurd. If this were true, Lucasfilm's archivists should be ashamed of themselves. We know of few professionals tasked with the preservation of film materials that would allow such critically important film elements as the original Star Wars films to be lost, to deteriorate or be wholesale destroyed. And again, even if Lucasfilm's vaults were so woefully incomplete, we know for a fact that quality elements exist elsewhere. Given 48 hours notice, we could track them down ourselves. Surely, with its significant resources and influence, Lucasfilm could do the same. If the 1993 laserdisc masters are really the best that Lucasfilm can do, it's disturbing. If not, a statement like "We returned to the Lucasfilm Archives to search exhaustively for source material that could be presented on DVD..." seems terribly disingenuous - the corporate PR equivalent of "I'm so sorry, but the dog ate my homework."

But let's get back to #2...

2) The other existing original elements have deteriorated too badly to be used.

It just so happens that one of our regular contributors here at The Bits, the author of our ever illuminating Yellow Layer Failure, Vinegar Syndrome and Miscellaneous Musings column, is something of an expert on the subject of film preservation and restoration. Robert A. Harris, in point of fact, is one of the world's best known motion picture archivists, and has does significant work in this field through his company, Film Preserve. Robert's experiments in color technology and more recent advances in the digital domain have set standards in the industry. His reconstruction and restoration efforts, primarily in the large format field, have brought back to the screen some of the most important films ever produced, including Lawrence of Arabia, Spartacus, My Fair Lady, Vertigo and Rear Window.

We asked Robert what might be done with the original surviving elements of the Star Wars films in order to rejuvenate them and present them in high quality on DVD. Here's what he had to say on the subject:

"Bill Hunt has asked for an opinion regarding the element problems which we have been told exist in the various Star Wars films, and if they might be fixed.

We're aware of the extent of the problems, going back to fading of the original CRI sections - a problem shared with Close Encounters of the Third Kind - as well as the various cuts, re-cuts, etc. which have changed the conformation of the film elements.

Over the past few years we have been experimenting with various means of handling and interrelating differing film elements, and what we have accomplished would enable us to bring Star Wars back to virtually its original state.

In all deference to Lucasfilm, there is no reason that they would be aware of our latest experiments, or how they might apply to Star Wars.

Essentially, the project would be a reconstruction concurrent with restoration.

We can state with absolute certainly that we would be able to deliver fully restored quality elements as might be requested by Lucasfilm, inclusive of a pristine quality high definition video master as well as a full resolution 35mm preservation negative, if so directed.

It would be both a pleasure and a challenge to bring these films back to virtually their original state, and given a proper budget, commensurate with the work entailed, we would be willing to take on the assignment from Lucasfilm, and deliver elements which would make the release of the original trilogy to DVD as startlingly beautiful an event as it should be.

These films are extremely important both cinematically and as cultural icons, and deserve to be seen in the finest quality possible.

RAH"

So there you have it. It seems to those of us here at The Bits, that the only reasonable obstacles to Lucasfilm in releasing the original versions of the Star Wars film on DVD in high-quality are the will do to so and the willingness to spend a reasonable sum of money, such as might be required to get the job done properly. Certainly, any number of existing quality elements could be utilized for the purpose (and digitally cleaned up as needed) without breaking the bank. But considering the cinematic and cultural significance of these films, does it not seem reasonable and prudent to do so?

In any case, we sincerely hope that those in charge at Lucasfilm will reconsider their decision to use lackluster 1993 laserdisc masters to present the original Star Wars films on DVD in 2006. The films deserve better, and we believe it's the right thing to do for the fans. It might require a little more effort, a little more money spent up front. But we have to believe that it would be a significantly profitable enterprise... that countless life-long fans of the original films would thrill at the possibility of finally owning them on DVD in good, reasonable and acceptable quality.

It should be done. It CAN be done.
More Archived Posts
Back to Current Posts